Subscribe to our RSS feed to automatically receive new blog entries
After just recently completing a new home in Sagle, we are now on our next project. Two years ago, a homeowner acquired a home in foreclosure near Spirit Lake in Bonner County. It was an interesting project since it was part home, part shop. There was a 24 x 24 stick framed house over a crawl space attached to a red iron structure on a concrete slab.
It was dark with few windows and low ceilings. We used our home designing expertise and software to draft a remodeled design that included vaulted ceilings throughout the red iron portion of the structure. We essentially reframed all of the walls on the interior and added all of the modern amenities that were lacking.
This home will basically be brand new inside and out and will include a heating system that is somewhat unusual in North Idaho - we will be using a propane fired boiler with European radiators made by DiaNorm. As we progress, we will report the details of that system.
Currently, the drywall is in and painted, and in just the last two weeks, we have installed the finish electrical, the cabinets, which have soft close drawers and dovetailed construction, and our carpenter is installing a durable Mannington laminate floor throughout, while I am tiling two tub surrounds and the bathroom floors.
The first picture is an interior view of the red iron structure before any work was commenced: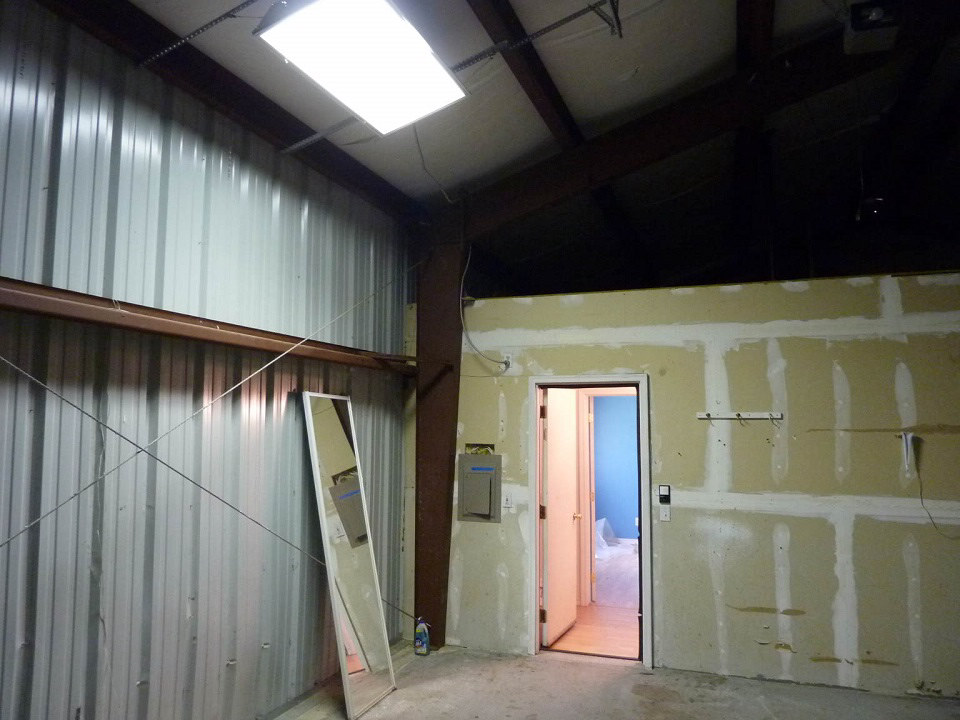 We have framed a subfloor over the old concrete slab. We have also enclosed the red iron structure with wood framing and at least R38 insulation, and here is the present state of the interior as we progress (this is the vaulted ceiling great room looking west to a large covered porch):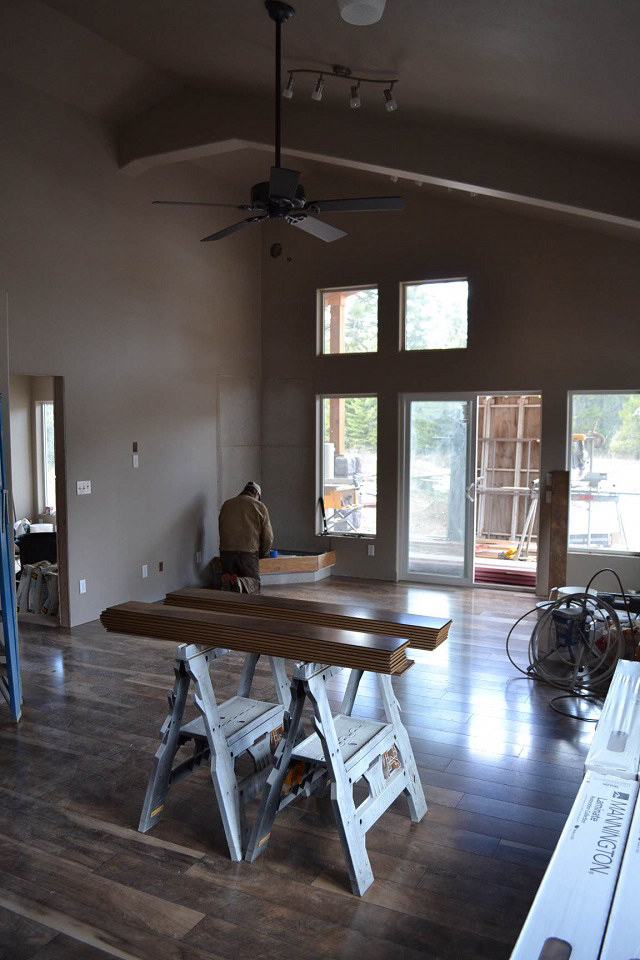 And, a view of the new galley kitchen: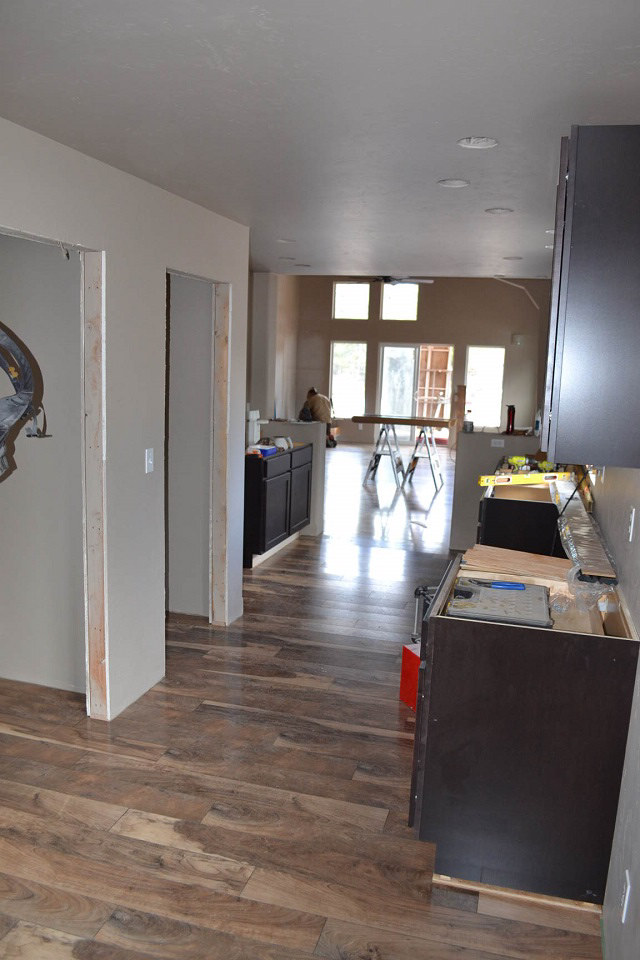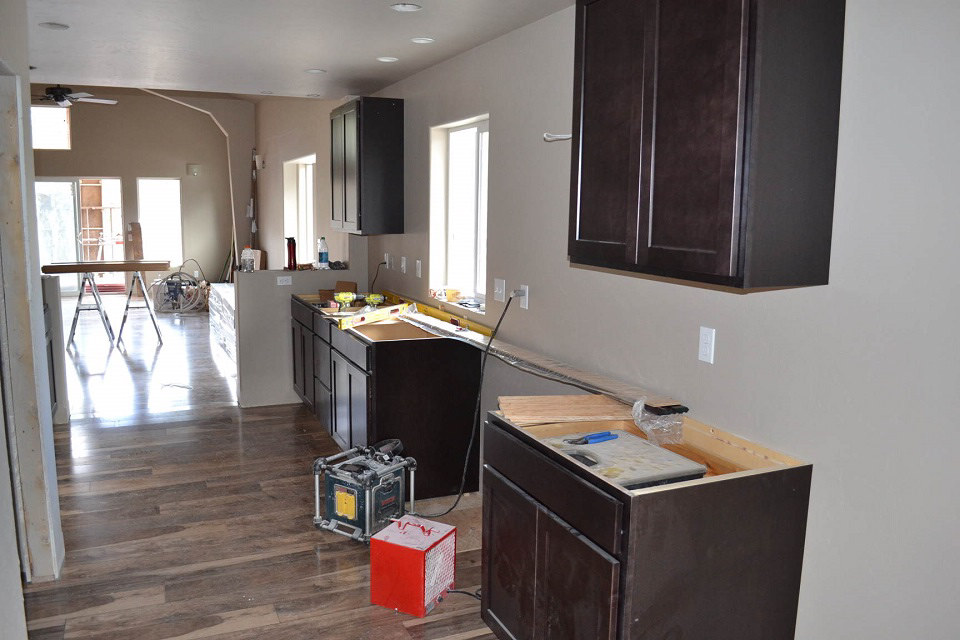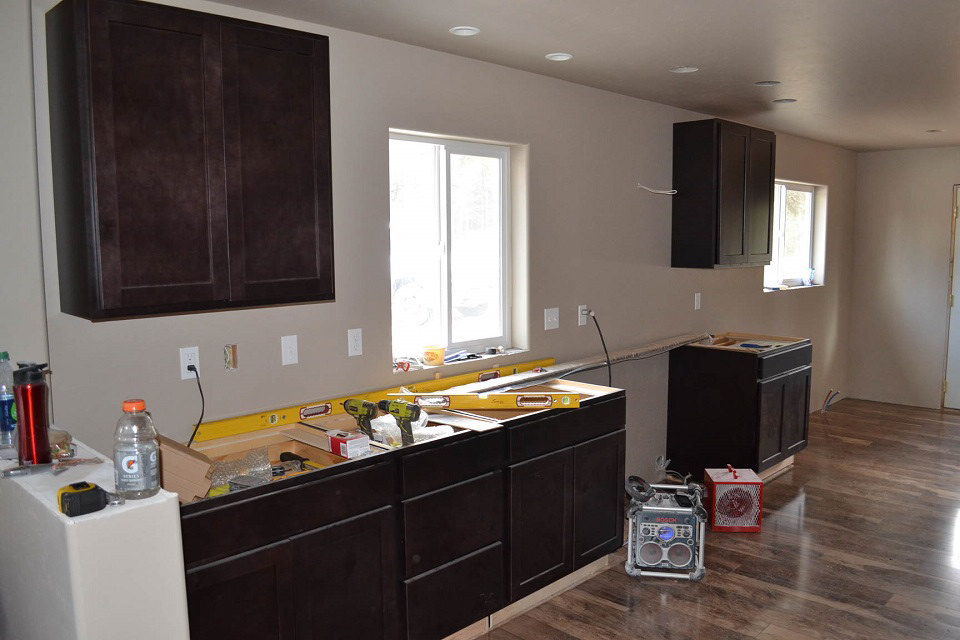 The doors and trim will be painted white. Here are the new interior doors onsite and ready for installation: