Home Page > Sandpoint Custom Homes Project Gallery - Scott Herndon Homes
In the 13 years we have been building new custom homes in North Idaho, we have had the privilege to work on some beautiful, functional and practical homes. This page features a handful of the homes we have completed.
We hope that our work speaks for itself, so this page is mainly a photo gallery of our work. If you want more of the details of our day to day operations and more construction details, please visit our blog. Also, to see what our clients have to say about us, we have collected a number of client testimonials here.
This page features 4 custom homes:
Scott Herndon Homes was the primary contractor for much of this 3,800 square foot timber frame home near Sandpoint, Idaho. We did much of the post and beam framing on site, whereas the interior timber frame portions of the home were factory produced and assembled onsite. We completed tile and stone in the kitchen, master bath, hearth, cultured stone on the exterior chimney and piers, and much of the flooring. In addition, we installed an engineered hardwood for the remainder of the flooring. The home features Trex decking, waterproof showers, radiant heat, two woodstoves, spray foam insulation and more!
Scott Herndon Homes also installed all of the cabinets and much of the interior trim.
The home features the latest in multimedia capabilities, WI-FI, a centralized multimedia panel, low voltage wiring throughout the home, and surround sound.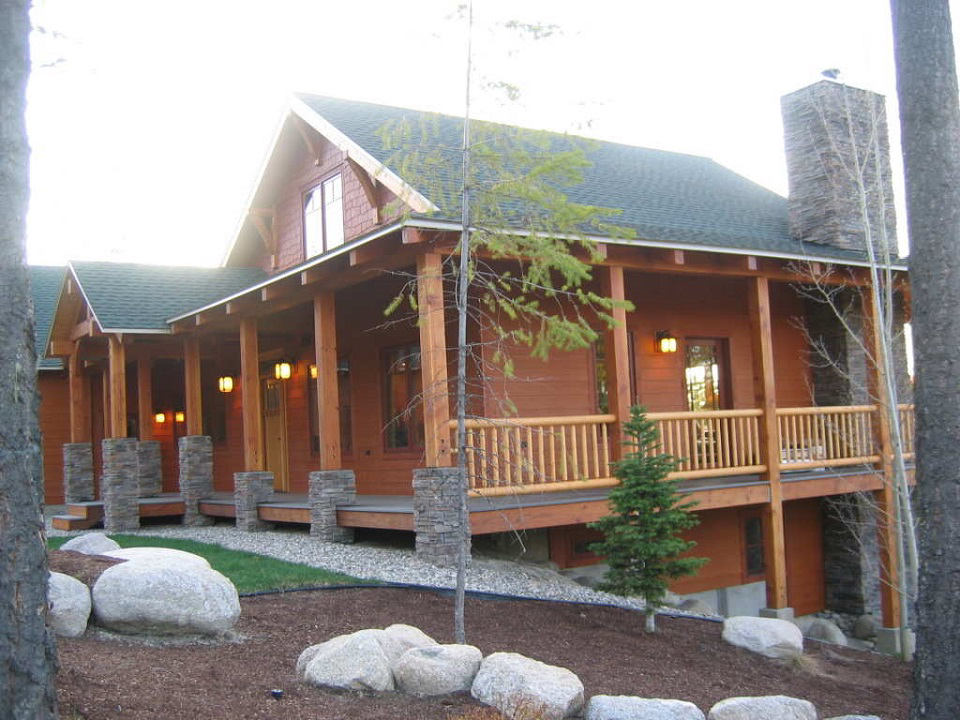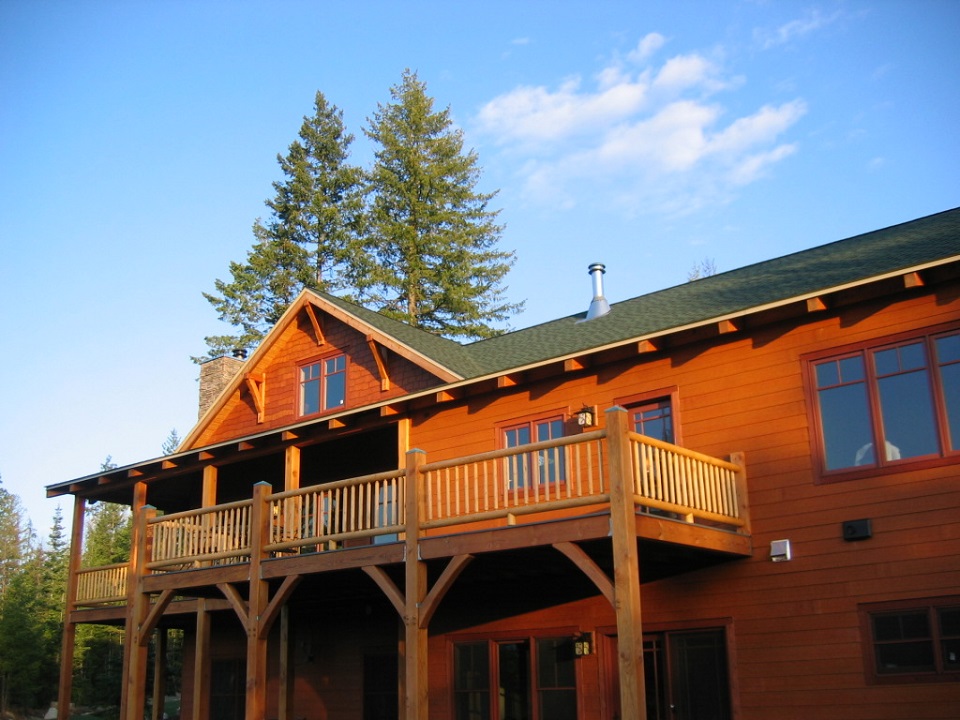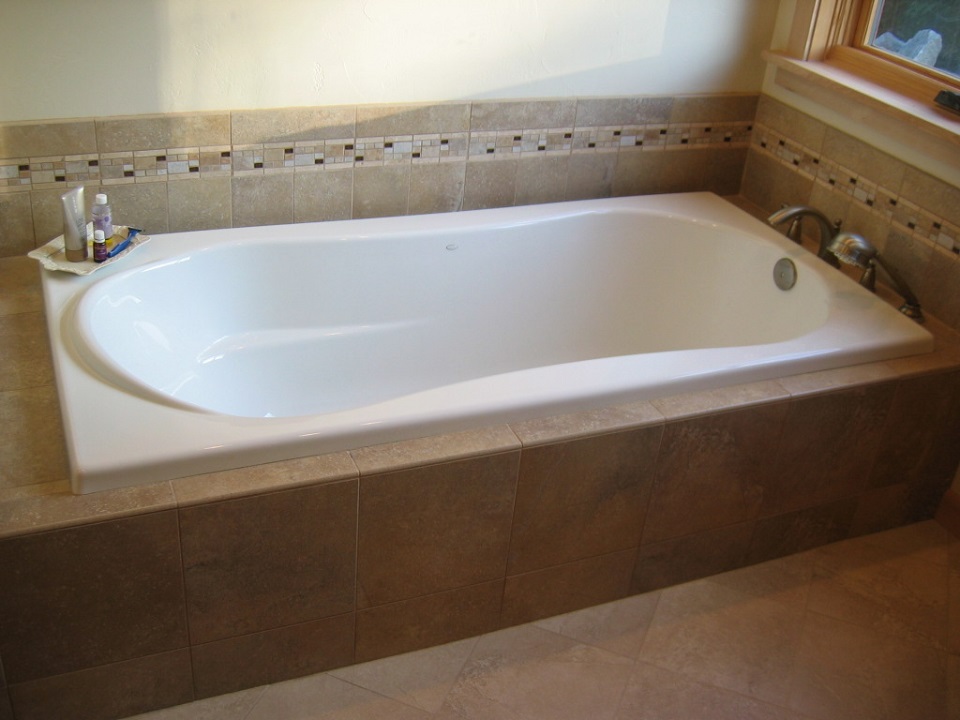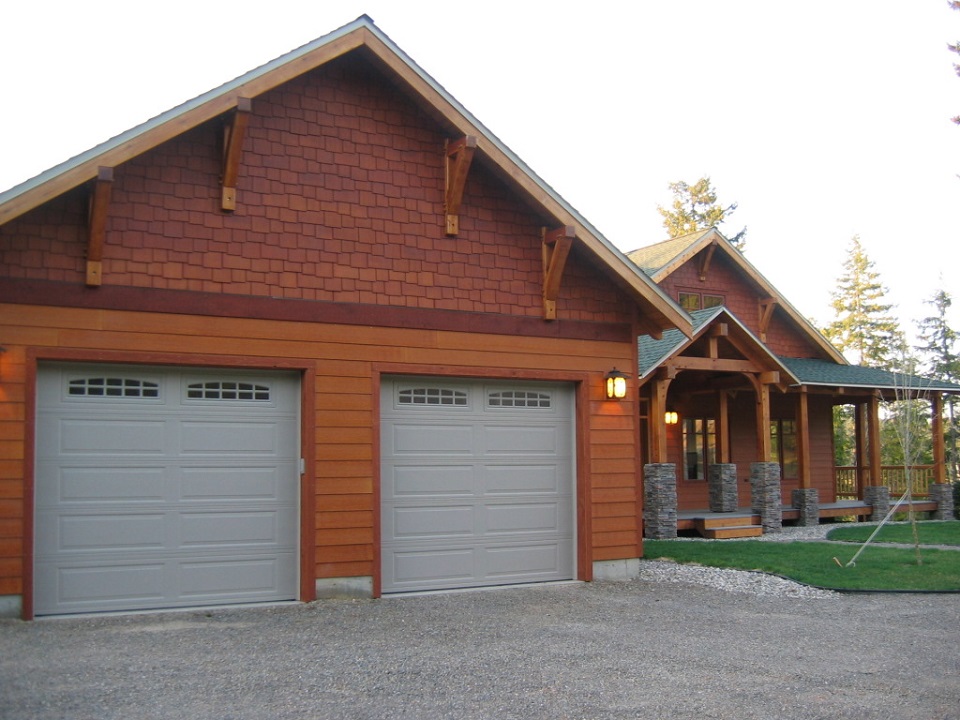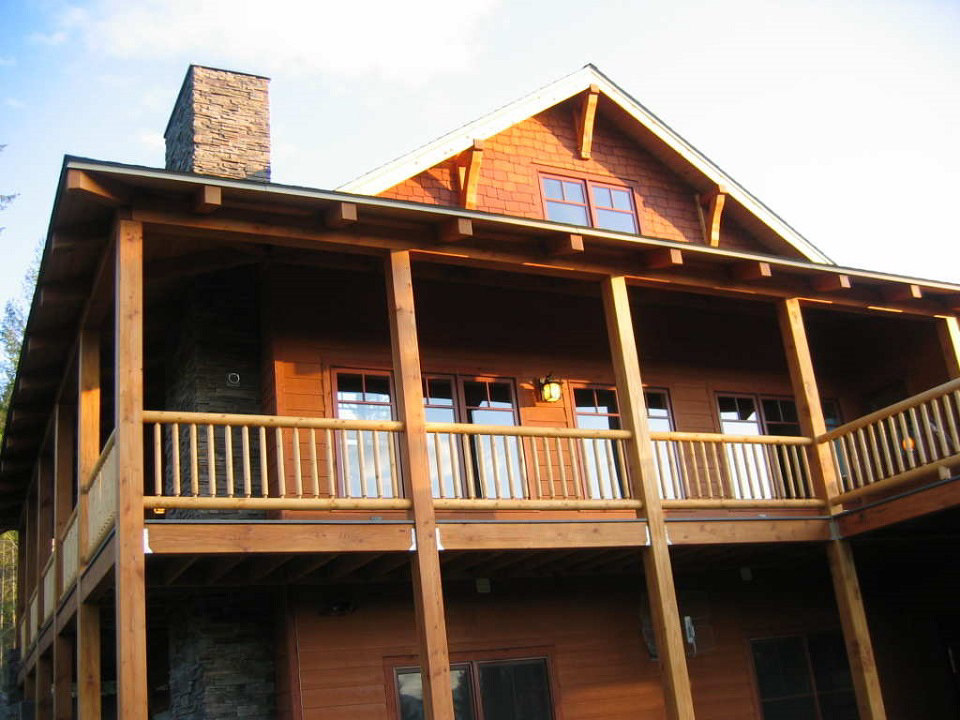 As the general contractor, Scott Herndon Homes was responsible for architecture, locating the structures on the site, excavation, concrete, framing, roofing and fine carpentry. Our tile installation team installed tile on floors in the laundry and kitchen, tiled the kitchen backsplash, installed granite countertops, and tiled the hearth and 3 bathrooms.
The home features indigenous wood species throughout, spray foam insulation, waterproof showers, excellent drainage, a woodstove, lots of light and radiant in-floor heat in the shop and in the sidewalk as a snowmelt system. This home is level and square to within 1/8"! We provide precision as well as craftsmanship.
The home also features the latest in multimedia capabilities, with a centralized multimedia panel, low voltage wiring throughout the home, and stereo speakers with volume controls in most of the rooms.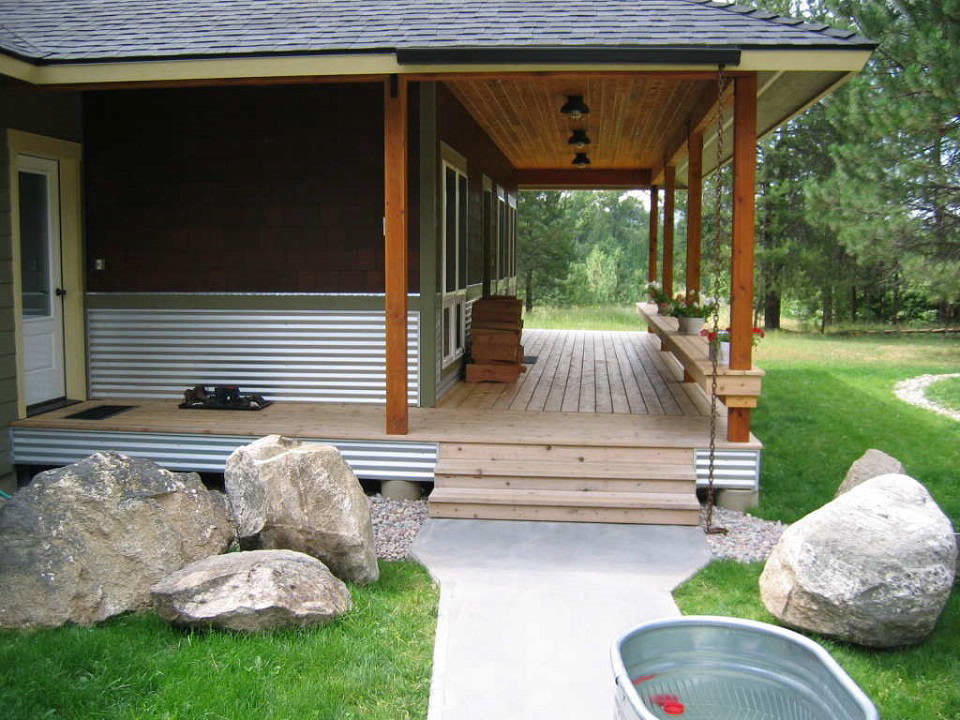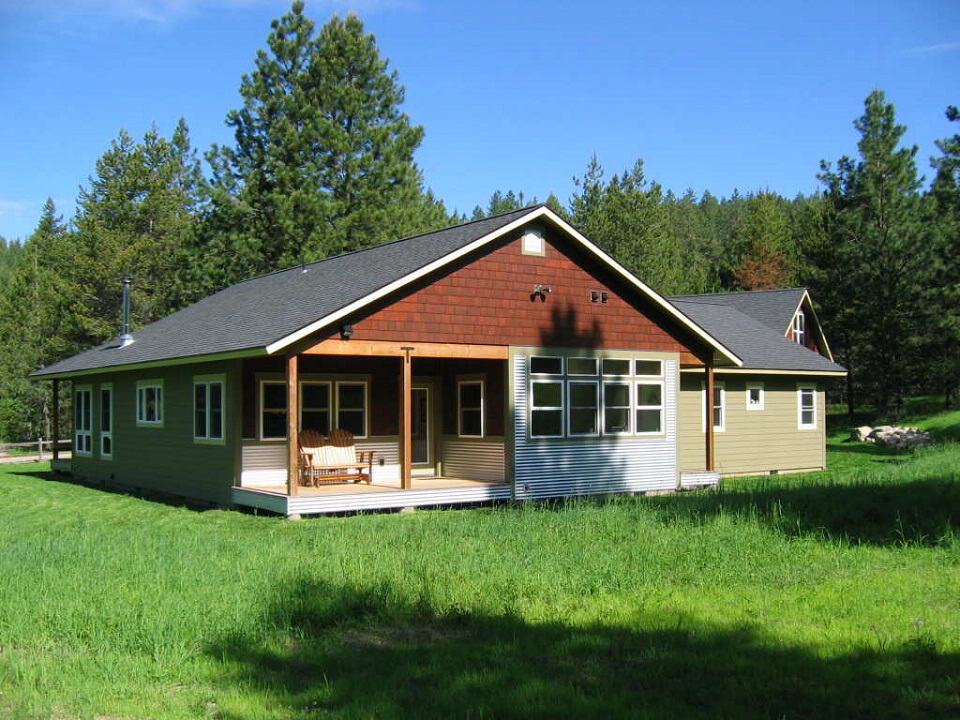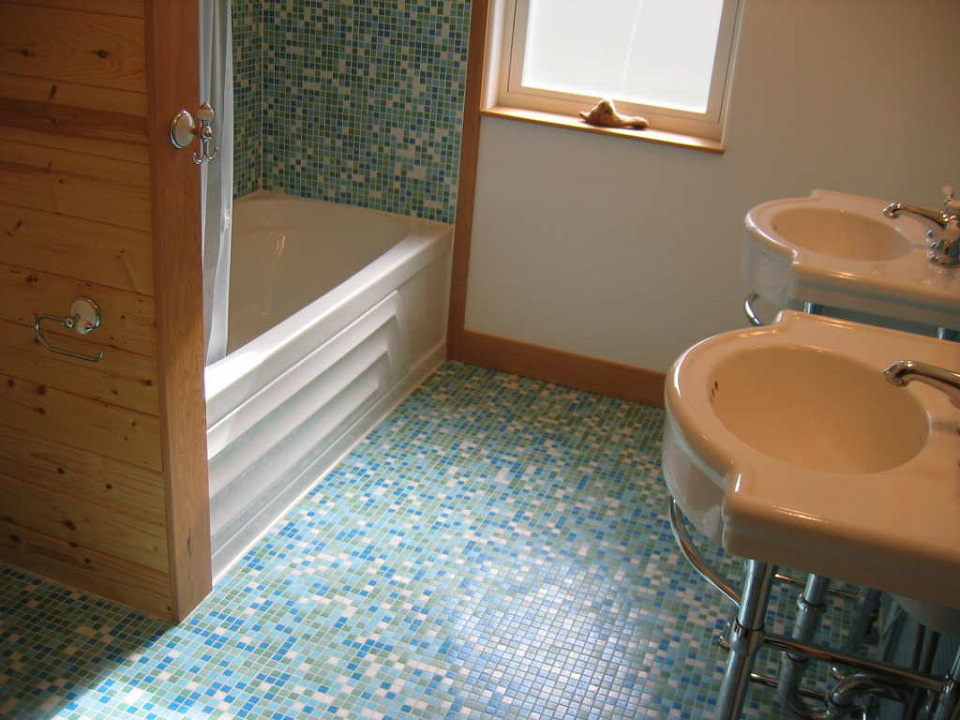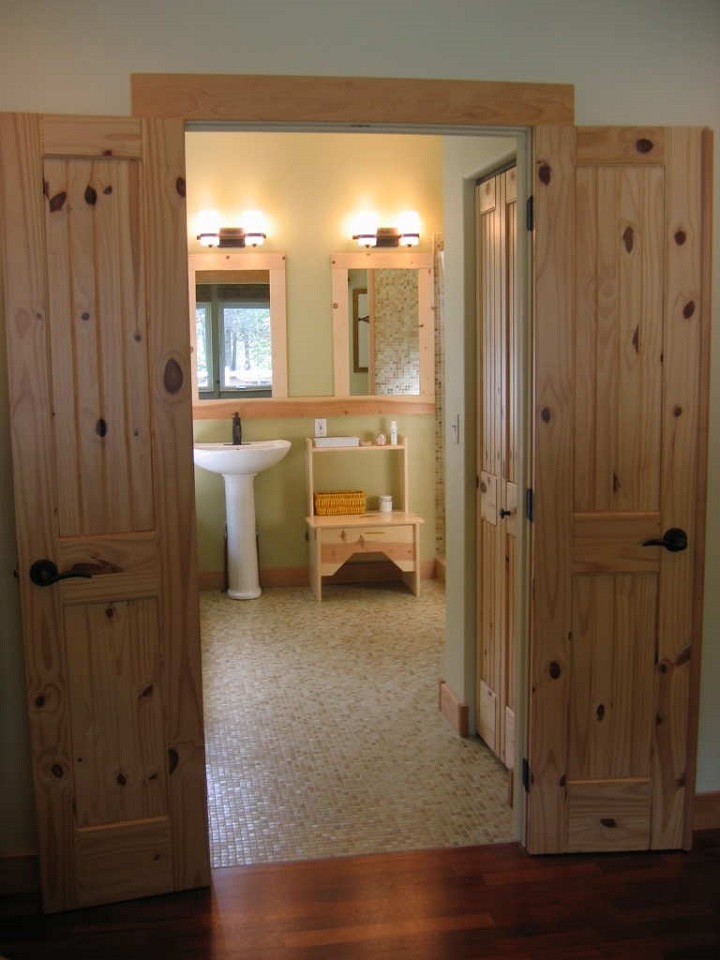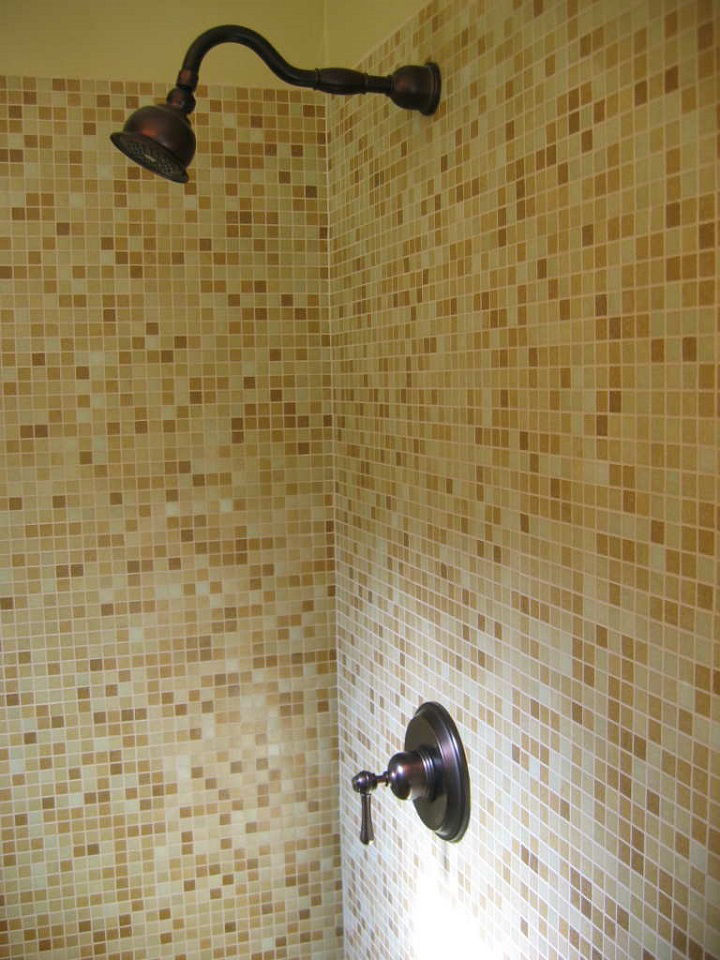 We had the privilege of being called by homeowners from Kodiak, Alaska who owned a secondary waterfront parcel here in Bonner County and were retired and wanted to build their dream home here and relocate. From an online website, they gave us a general design, and we began the design process using our software from Chief Architect. We changed the home's design to match our climate and the budget and the homeowner's interior goals.
The home has some wonderful features. First, there is a traditional wood subfloor over a crawlspace, but like other homes we have done, we poured Gypcrete over the subfloor with embedded PEX pipe for the in-floor radiant heat system. Separated into multiple zones, the boiler is able to easily heat the home, the garage and provide domestic hot water.
There is an attached garage, vaulted ceilings in the living room and master bedroom, and otherwise 9' ceilings throughout. The flooring is a Kahrs engineered wood floating floor over the hydronic heat. One feature of the home is a huge tiled master shower with in-floor heat, a quartz bench, 2 shelf niche, rain head and handheld, and a doorless, low-curb entry. This shower uses the Kerdi waterproofing system by Schluter Systems, which we incorporate into all of the tiled showers in our custom homes since it is a superior waterproofing method and limits the amount of mildew and mold growth common in the mortar of a traditional tiled shower pan.
The kitchen has beautiful cherry cabinets, oak wood flooring, granite countertops and a marble backsplash. With spray foam, blown cellulose, and attention to details, this home is incredibly energy efficient.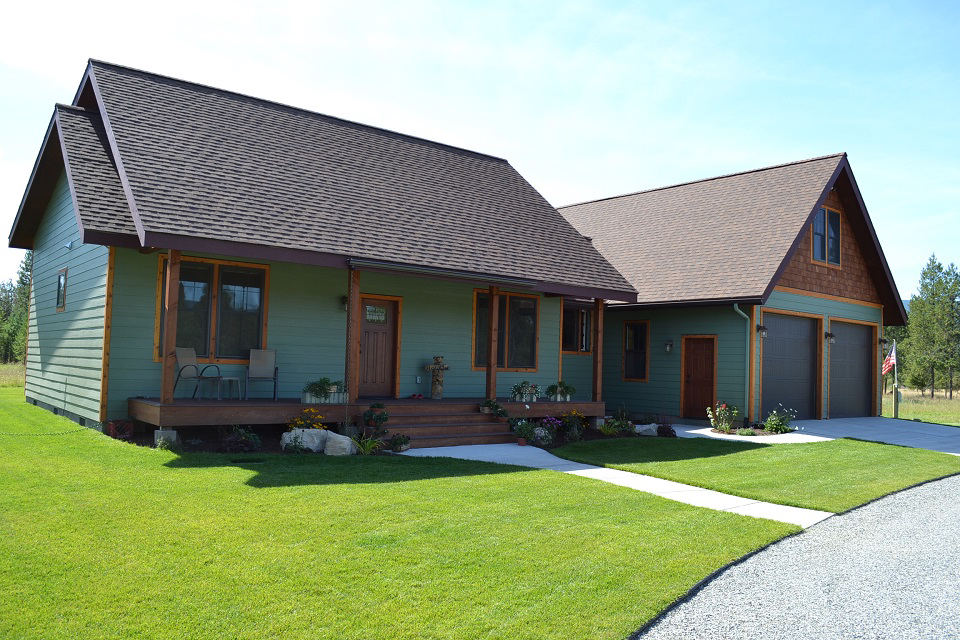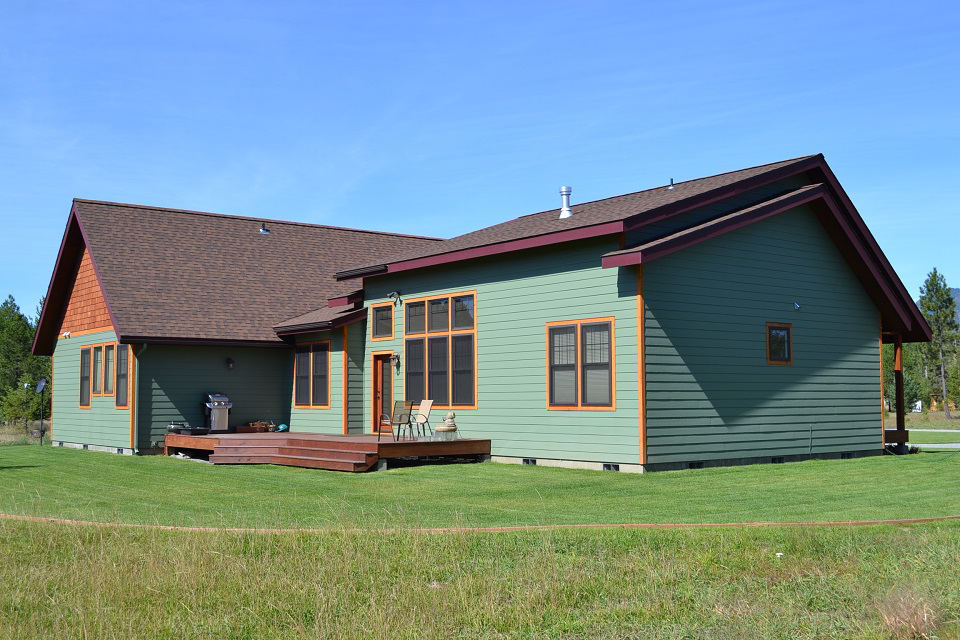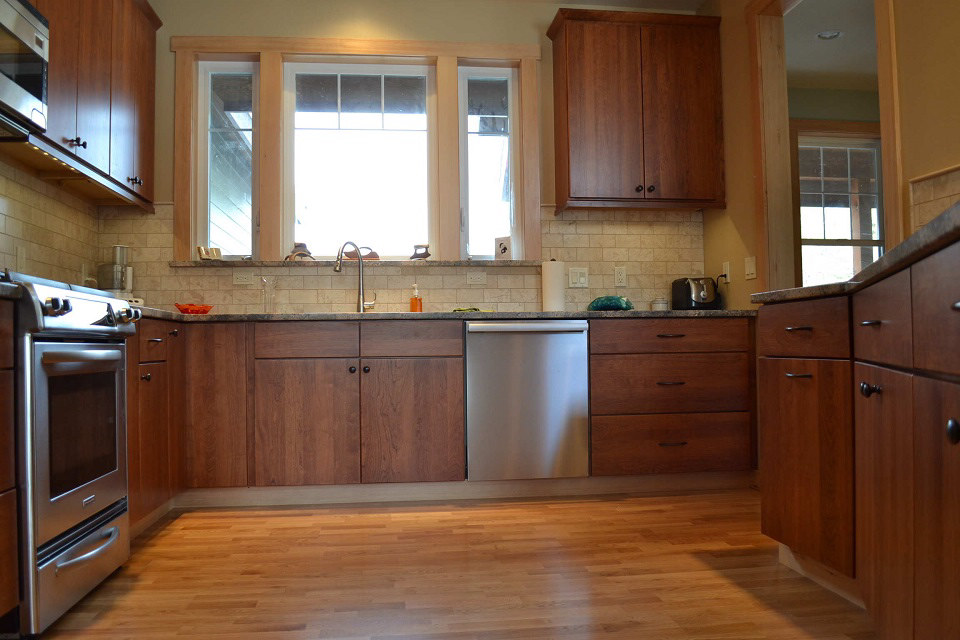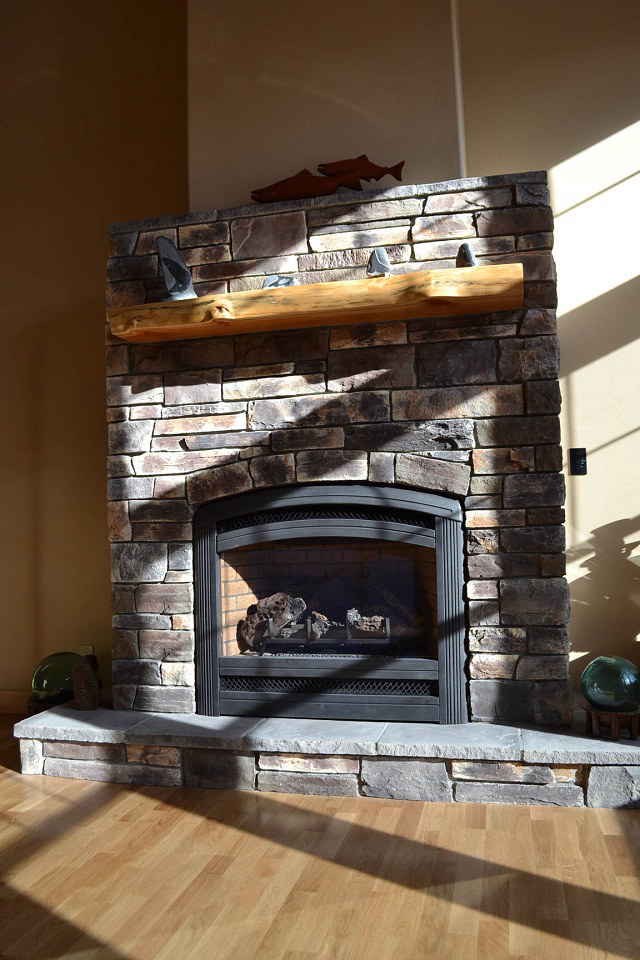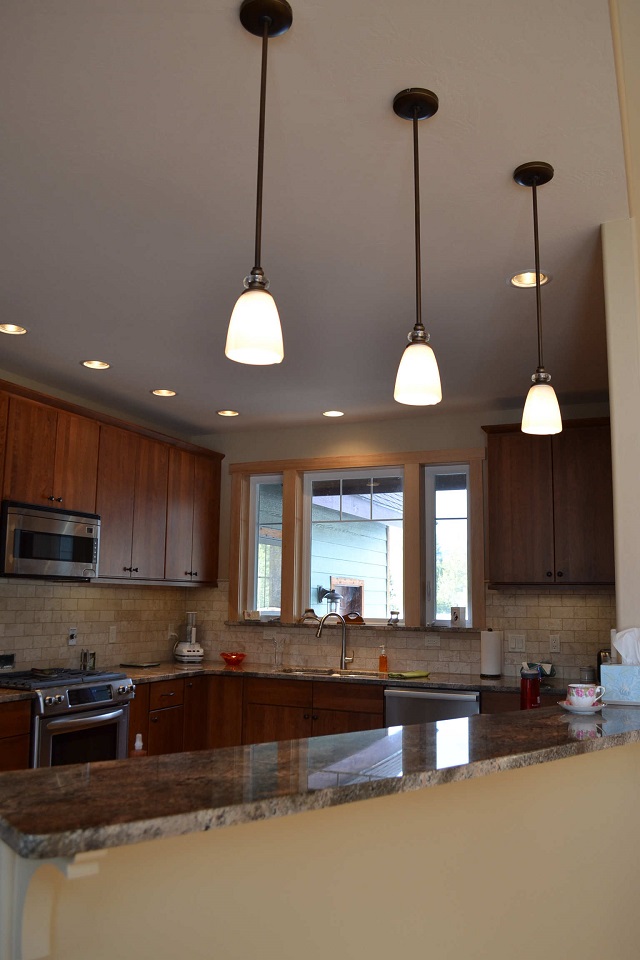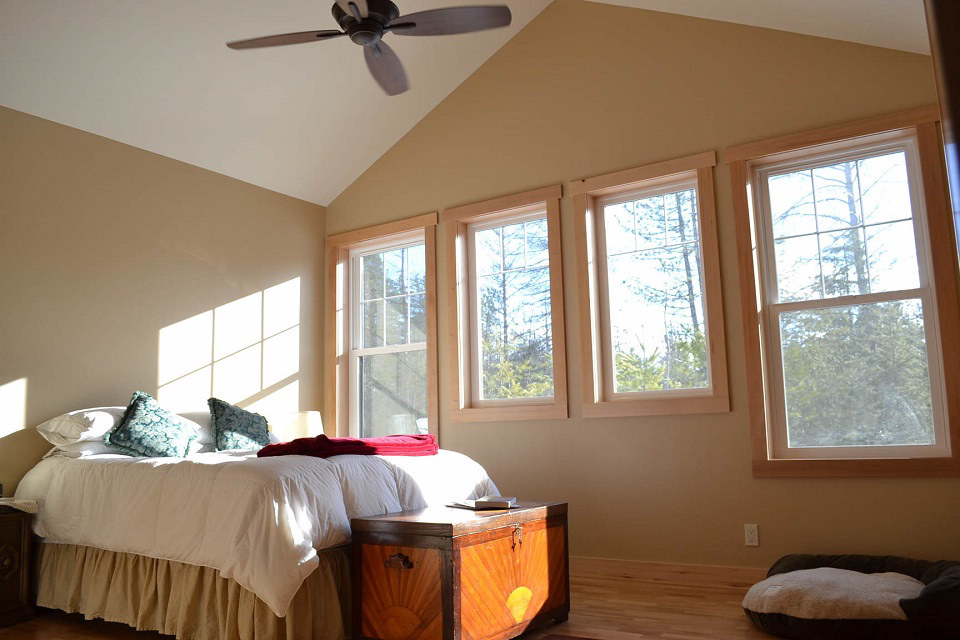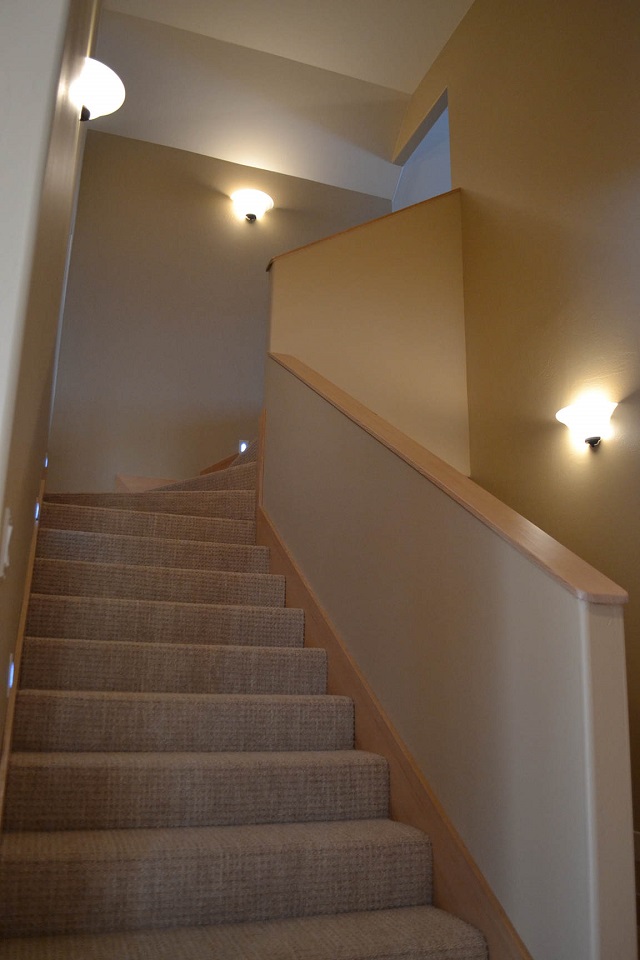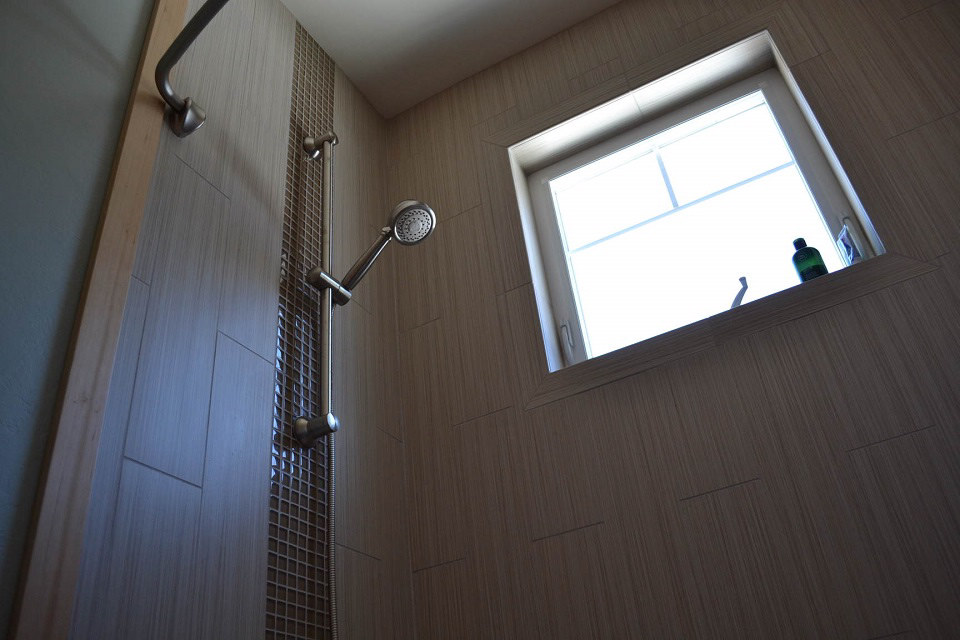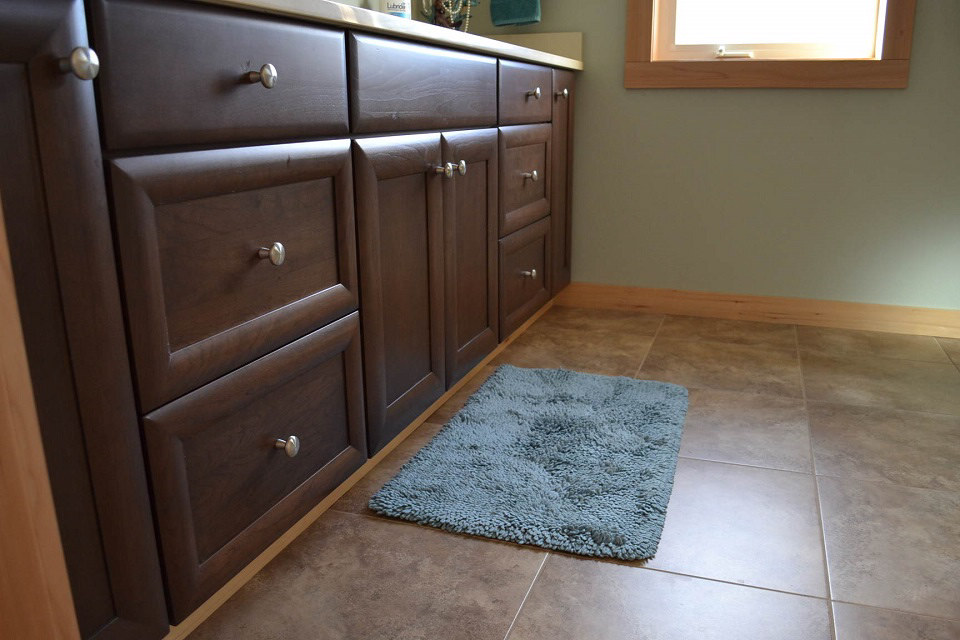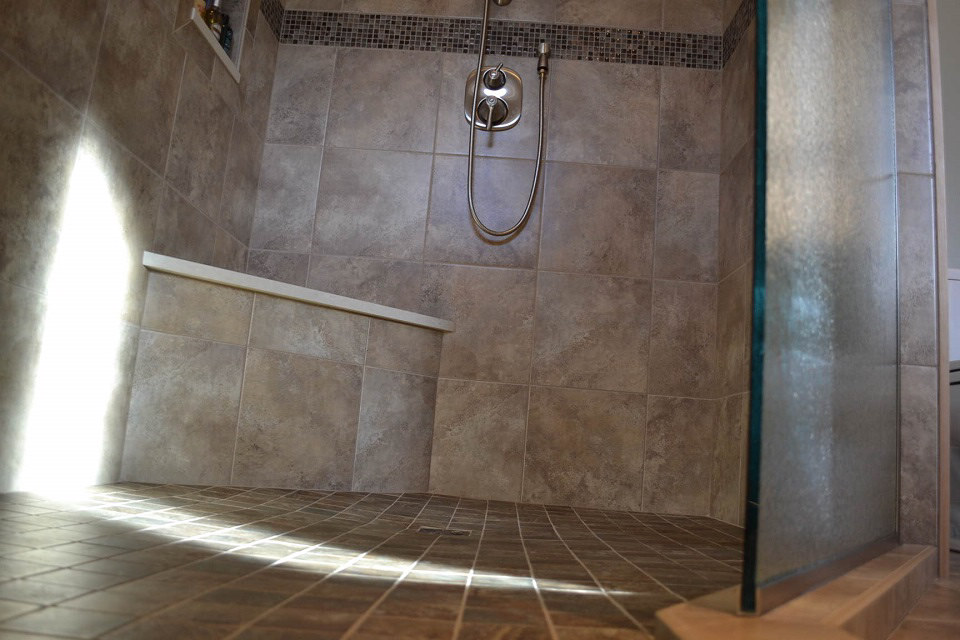 Scott Herndon Homes was contracted by an out-of-state homeowner to design and build this home as a second residence. The homeowner provided an initial set of plans that were obtained online, and then we modified the plans to modify the roof pitch and a more efficient floor plan as well as more windows and a wrap-around porch.
One of our advantages is that our home design software allows us to apply all of the finishes, including flooring, paint, tile and countertops to the plan so that all of the details can be decided before construction begins. We never even met this homeowner until after construction was completed, yet the level of detail we were able to provide in the plans exchanged via email were sufficient for every minute detail and a precise, fixed bid contract.
The home sits on 10 acres in a meadow and is a two floor, 1700 SQF two bedroom, two bathroom home. There is actually a small third floor loft in the master bedroom. With a 12/12 pitch roof (and ceiling of the same pitch on the interior), it is actually one of the tallest buildings we have built, with the ridge being 33' above grade. It features a wrap-around covered Cedar porch with exposed rafters, and on the interior are a lot of nice trim details, including nail-down red oak flooring, granite countertops and slate floors in the bathrooms. We will let the video show you all of the details: