Why you should choose Sandpoint's Scott Herndon Homes as your contractor for your next new home, home remodel or addition, new shop, barn or new deck.
Trust. We work diligently to earn your trust, and we have built an outstanding reputation with our clients built on honesty and trust. We are not only building projects, we know we are building relationships, and we want those relationships to last.
We have found there are three major factors that affect how homeowners feel about their builders. The first is whether the homeowner believes they are getting a high quality, durable, handsome building for a fair price. The second is whether the builder is dedicated to their building and works with his full attention and diligence until it is complete. Finally, does the builder communicate effectively with the homeowner.
We will communicate with you openly and often. If you are not already, we want you well educated on the quality that we build into your project. You can depend on the structural integrity of everything we build, and the durability. We want you comfortable with your investment in your home or outbuilding. And, you will know exactly when we will be starting your project, and we will continue to keep you well informed of the anticipated schedule as the project advances. One major commitment we make is that once we start your building, we will not leave it until it is complete to your satisfaction.
As far as the finances, the cost of the project will never be a mystery to you, and there will never be surprise cost overruns. All of the financial aspects of your investment will be transparent from the beginning, and nothing will ever be invested without your approval and a signed contract. Once a contract is signed, no financial aspects of the project will change unless you request a change via a contract change order.
We are willing to have you involved at many levels of your project. We have had homeowners who delegated everything to us, and we have had homeowners swing a hammer right along with us. We welcome your participation at whatever level you want, because, after all, it is your home and your investment.
Further, we offer advantages and expertise in the following categories:
Site Planning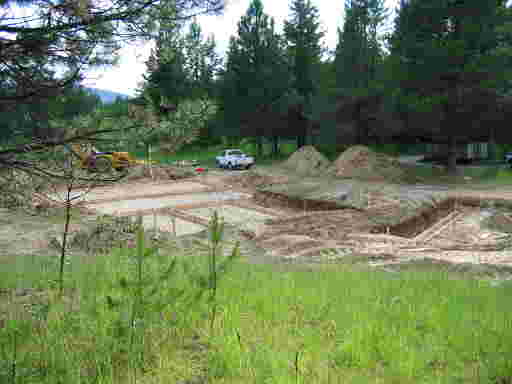 Having found some land, how do you design a house for it? Consider the characteristics of your land, your budget, your needs, and develop a house design with them in mind.

Things to consider include water, the proximity of electricity, placement of the road, solar orientation, privacy, boggy soils versus dry soils, where you will place a garden, and more. Scott Herndon Homes can help you develop a vision for your land and home. We have experience that will help you define your goals and needs and adapt them to your land. Through walking your land and assessing your needs and budget and goals, we can help you develop a site plan that best fits you.


Design

Scott Herndon Homes can help you design a home or a remodel of your existing home to meet your needs, your site and your budget.

Our goal is to work toward a design of your home based on how you will use it, rather than jumping to a design based on trends, fashions and what the neighbors are doing. Many people do not realize how many choices they have in home design. We will help walk you through how you want to use your home, the functions you will perform in it. We will then help you organize those functions into spaces, and we will analyze traffic patterns to make circulation throughout your home efficient.

During this process of design, we will listen to you and your goals, and we will offer our design expertise to help design a home that best suits your goals and preferences.

We can also help you design your home to fit the unique characteristics of your site. Is there a view to take advantage of? How about privacy issues?

We also have experience working with local architects and designers and will be happy to work off of their plans as well.

For our design efforts, we use software from Chief Architect. We can design your home and allow you to walk through it in 3D on our computer before it is built. The software allows us to place furniture and fixtures so that you can determine if there is adequate space for your needs. The software is loaded with specific manufacturer finish products that we can show you in 3D applied to your home. For example, suppose you wanted a particular paint color from Benjamin Moore, a particular stone selection from Cultured Stone, or an asphalt shingle from Certainteed. In many cases, we can download those samples from the manufacturer and apply them to your plan so that you can see them before you make a selection and have them installed. This ability allows you to better coordinate interior and exterior finishes.

Go to our home design page to find out more about our custom design services.



Supervision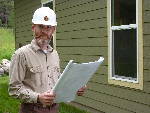 Scott Herndon Homes will be intimately involved in every phase of your project. We don't just hire subs and walk away. We will be onsite to ensure that our own personnel and our subcontractors perform according to the plan and the highest quality standards. Our own personnel have been involved in every stage of home construction, from foundation to electrical to paint. We keep up-to-date on the latest technologies, trends and industry standards. Because of our expertise, we are able to get the best products and performance from our trusted subcontractors.

Our close supervision helps to ensure a coordinated construction effort that results in meeting the design and performance goals, as well as allowing cost savings. It also helps avoid costly mistakes and helps ensure all parts of your project meet or exceed not only the building codes but your expectations.



Cost Savings

At Scott Herndon Homes, we advocate making a real money budget and referring to it often. The process of budgeting exerts a positive force, and it encourages everyone on the project to refine all of the ideas into an integrated, tight, complete design.

It is at the design phase that what you spend on your new home or remodel really shapes up. Because of our expertise from the design phase to handing you the key, we are experts at advising which aspects of the design can more efficiently utilize your valuable dollars. Probably the biggest factor toward overall cost is square footage. Efficiently using space will have the biggest impact on the overall cost of your project.

Consolidation of plumbing and other mechanical chases is another area of cost savings, and it eases maintenance in the long run.

Our knowledge of building engineering is another area where significant cost savings can be achieved. Through this knowledge, a significant amount can be saved on redundant framing and unnecessary foundation elements.

Our precision framing teams will also save you money. Even though it is the job of a drywaller, finish carpenter, tile setter or flooring installer to cover "rough framing" irregularities, it is a time and money saver for you when the framing meets or exceeds 1/4" within square, level and plumb. At Scott Herndon Homes, our goal is to achieve a 1/8" standard all the way around.

Scott Herndon has a Bachelor of Science degree in Finance from Arizona State University, and in a previous career worked as an auditor for a large international accounting firm, an accountant for Xerox Financial Services, and a computer programmer and consultant for multi-million dollar financial software installations at companies that included Charles Schwab, Toyota, Sprint, the University of California at Berkeley, and Los Angeles County.



Energy Efficiency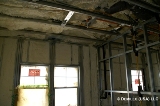 Scott Herndon Homes recommends spray foam insulations from DEMILEC (USA). This insulation is environmentally-safe, non-toxic and will completely air-seal your home. Combined with a proper air management system, this insulation is the answer to improved indoor air quality, energy efficiency and sound abatement.



By sealing out dust, allergens, odors and pollutants, spray foam insulation allows the air management system to be designed so that the indoor air quality is healthier than the outside air.

The air-seal results in increased energy efficiency (as much as 50%), which translates into short- and long-term savings such as the use of a properly sized HVAC unit; less use of natural resources and lower utility bills.

Noise pollution is reduced because airborne noise can no longer seep through walls. Areas where the difference will quickly be appreciated include offices, master bedrooms, laundry rooms, media rooms and plumbing runs. Some of the key benefits of spray foam insulation include:
Completely non-toxic (no HFCs, HCFCs, formaldehyde or asbestos)
Safe for use with chemically-sensitive persons
Reduces airborne dust and allergen infiltration
Helps prevent mold and mildew
Allows for downsized HVAC equipment
Significantly reduces airborne noise
As an alternative to spray foam insulation, Scott Herndon Homes recommends blow-in Cocoon cellulose insulation in attics and rigid foam insulation in certain areas of the home.
Other keys to the energy efficiency of your home include proper site orientation and design. In winter, your home should be designed to take the best advantage of solar gain. In mid-summer, adequate ventilation and proper use of overhangs will eliminate unwanted solar heat gain.
Also, proper installation of windows and doors is critical. Scott Herndon Homes pays particular attention to exterior window and door installation, including proper caulking and flashing, which improves energy efficiency.
Raised heel trusses and framed rafters allow for more attic insulation, and the proper use of caulking between plates are other areas of your home project that can improve the energy efficiency of your home.
Waterproofing

Wet soil conditions and failure to waterproof causes more damage to houses than almost any other cause. Effective waterproofing involves almost every aspect of home construction. First, is the home site situated on dry or wet soils? If the soils are wet, situating the grade of the home higher may eliminate many headaches later.

Next, the new structure displaces a significant amount of rainfall and snow melt. It is imperative in our climate to install an effective foundation drainage system. In addition, it is necessary to properly finish grade around the house, and through landscape drainage, properly channel water away from the house.

Scott Herndon Homes is an expert on and pays close attention to the construction details of the exterior of your home to ensure water does not penetrate the structure. We pay particular attention to siding installation and proper window and door flashing. In our climate, it is usually necessary to liberally use ice and water shield on many roof planes, under your finish roofing material. Careful attention to eaves and valleys, insulation and ventilation will help ensure that ice dam buildup is minimized and water does not enter your home.

Then, there are the areas of proper mechanical ventilation and moisture buildup in areas within the home's structure. We have knowledge of the areas where moisture accumulates within the building envelope, and we ensure that this moisture has a plan of proper escape without damaging your home.

Finally, showers, baths, steam rooms, saunas, and plumbing. We implement the latest proven and effective technologies for avoiding leaks in your kitchens and baths. This saves both your structure and your health (by avoiding molds and mildews).