Subscribe to our RSS feed to automatically receive new blog entries
We had the pleasure to build this curved concrete retaining wall with Cultured Stone application on the Pend Oreille River. The wall has speakers installed in it and recessed lighting to illuminate the sand beach that we constructed.
The speakers are connected to the owner's stereo located in the dock.
This is a narrow lot, and our mini excavator was used to excavate for the wall construction. The footer was formed at 3' width with schedule 60, #4 rebar and using fiber cement siding as formwork to achieve a curve: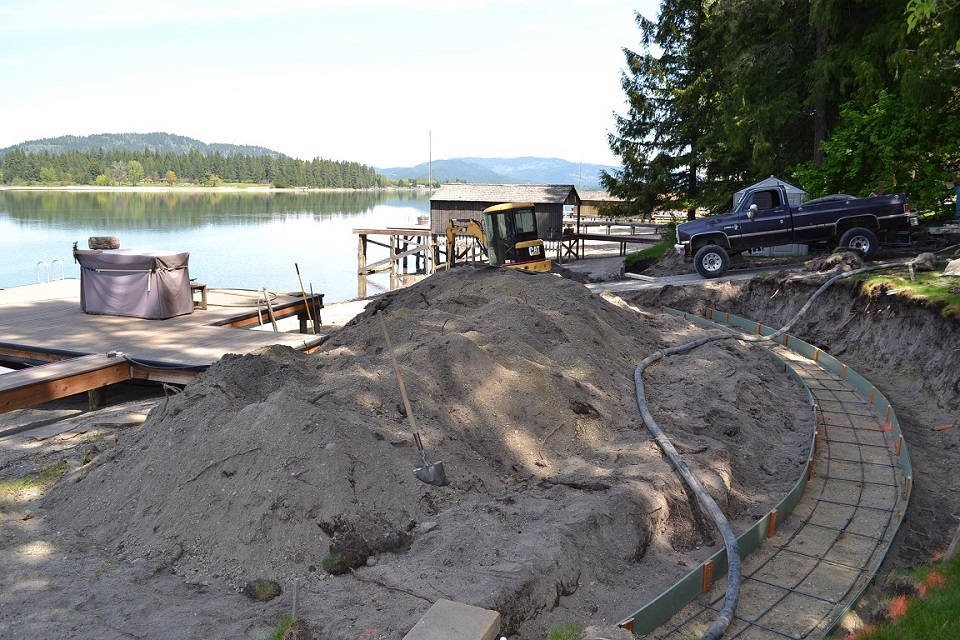 The poured concrete wall was formed like wall framing, with 3/8 inch plywood to achieve the bend. The plates for the wall portion were also cut with a bandsaw out of plywood to again achieve a perfect poured arc of concrete. Conduit was embedded in the wall to later pull the high voltage wiring for the lights and the low voltage wiring for the speakers: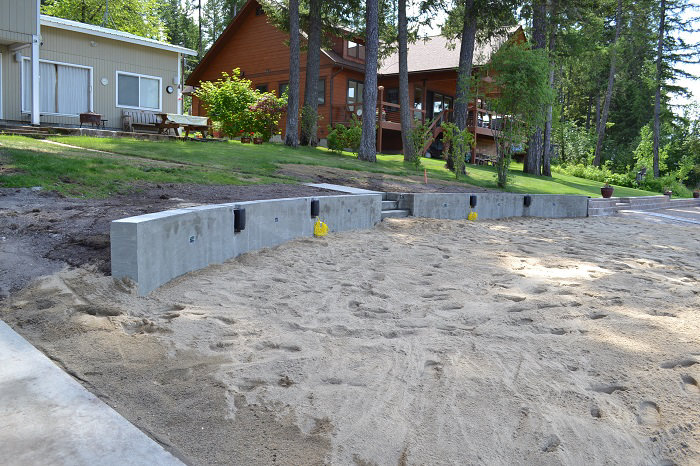 After wall and beach construction in concrete, our mason installed a Cultured Stone wall cap and stone to the face of the concrete. We also acid stained the concrete steps to match the cultured stone application. We then used the ropes installed in the conduit to pull the high and low voltage wired, and finished up by installing the speakers and lights: