Subscribe to our RSS feed to automatically receive new blog entries
At the beginning of this summer we completed the addition we worked on last winter on the river in Laclede. We have worked on other projects since, but I finally have time to sit down and get the photos below and the video of a complete walk-through all the way down at the bottom of this page. It was a good project and we are pleased with how it turned out.
The first photo is what the home looked like a winter before we started. There was an existing, simple garage that we tore down as part of the project and replaced with the big new addition. So, I'll put this photo first as a point of reference: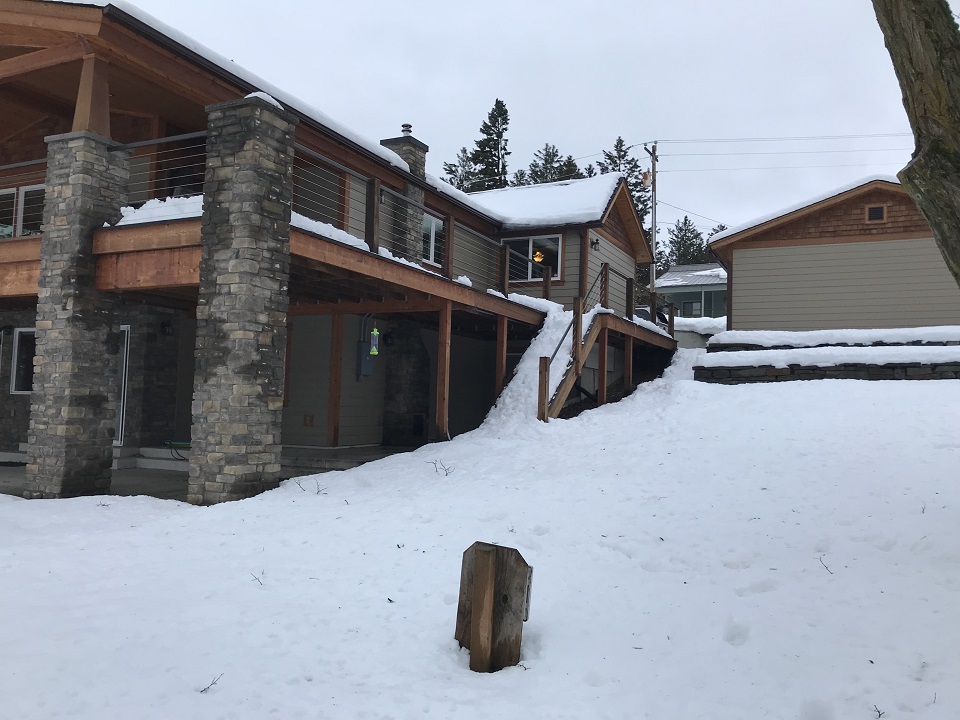 The new addition included a much larger garage set farther forward of the original house. We also poured a new concrete apron and drive-through (interesting slopes on that concrete work). I really liked the trench drain we used, which drains by a 4" PVC pipe to daylight toward the low yard behind this building. The trench drain has a commercial grate, is polycast and is pre-sloped (Polycast 600 Series) - very easy for us as installers.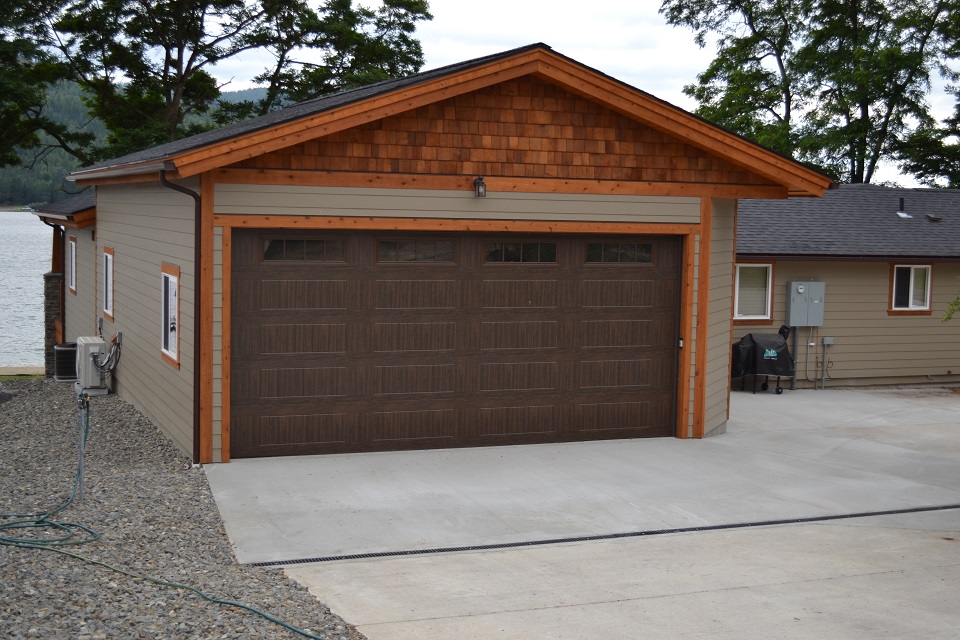 We put in a new 400 amp electrical service which included removing a lot of the driveway concrete to place an underground conduit to replace the overhead service. We then placed new concrete and blended it into the existing slabs: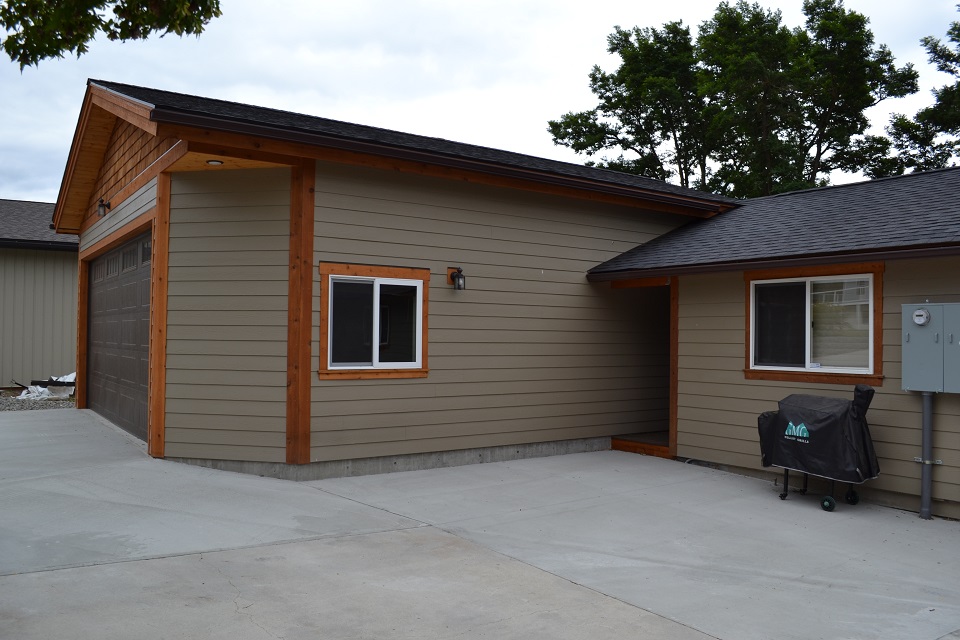 This is the new breezeway in Trex deck surface between the original house and our addition. We tied in the original house roof to our new building: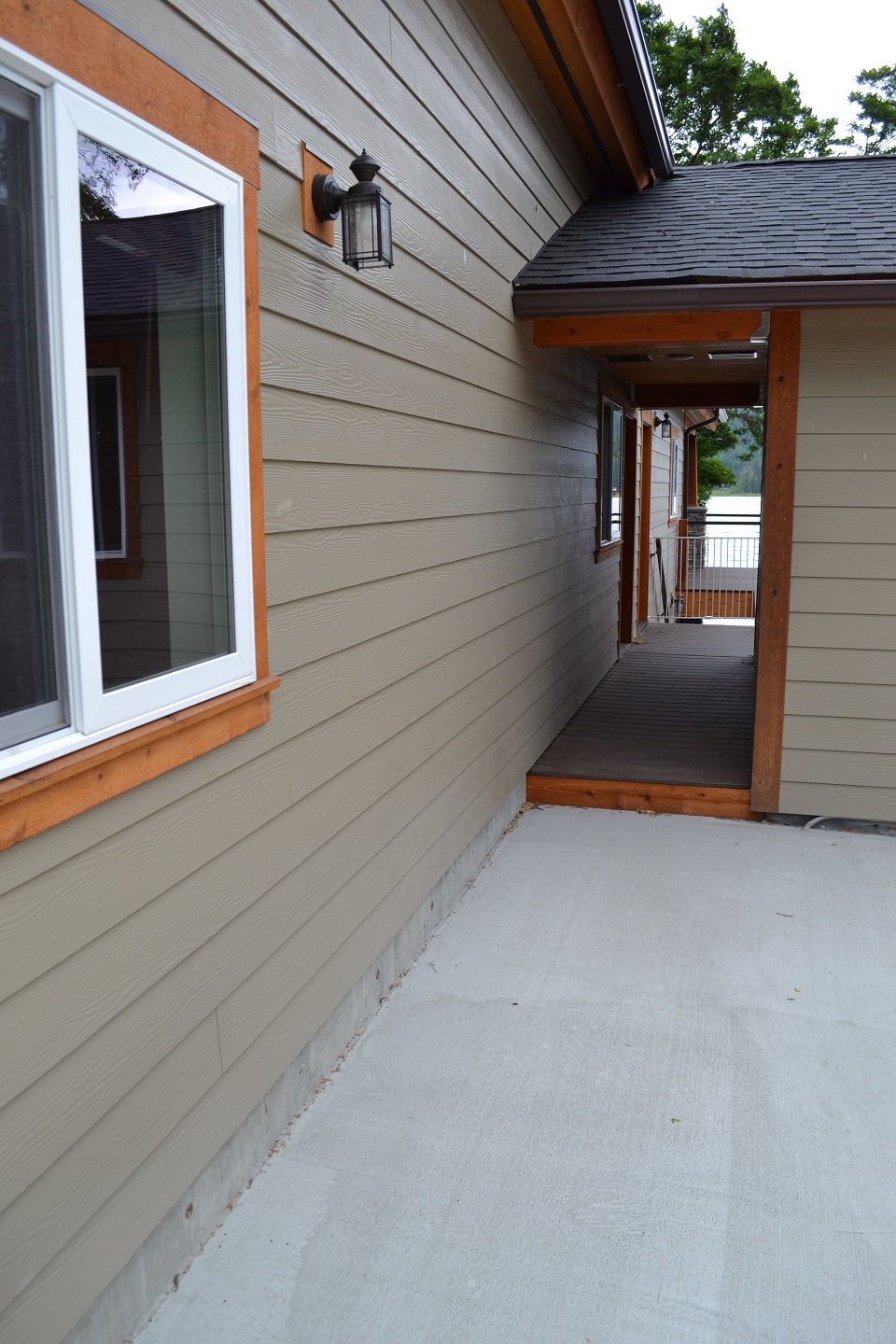 The below photos show a stained tongue and groove Pine porch ceiling. We used the same product on all soffitts of the home. Also visible is a Feeney cable rail system, cultured stone columns and hidden fastener Trex Transcends decking. The siding is Allura fiber cement siding and Cedar shingles: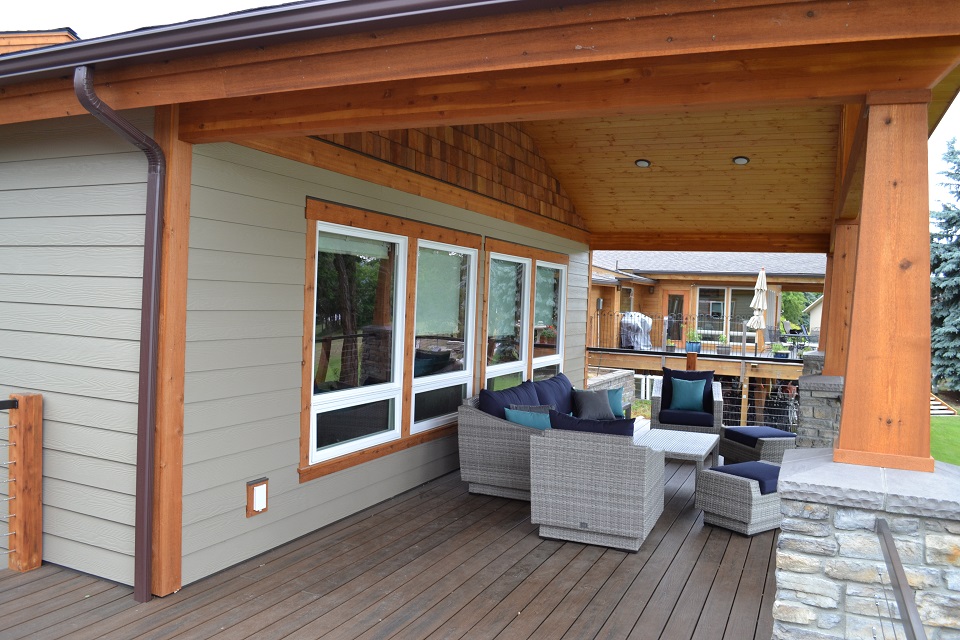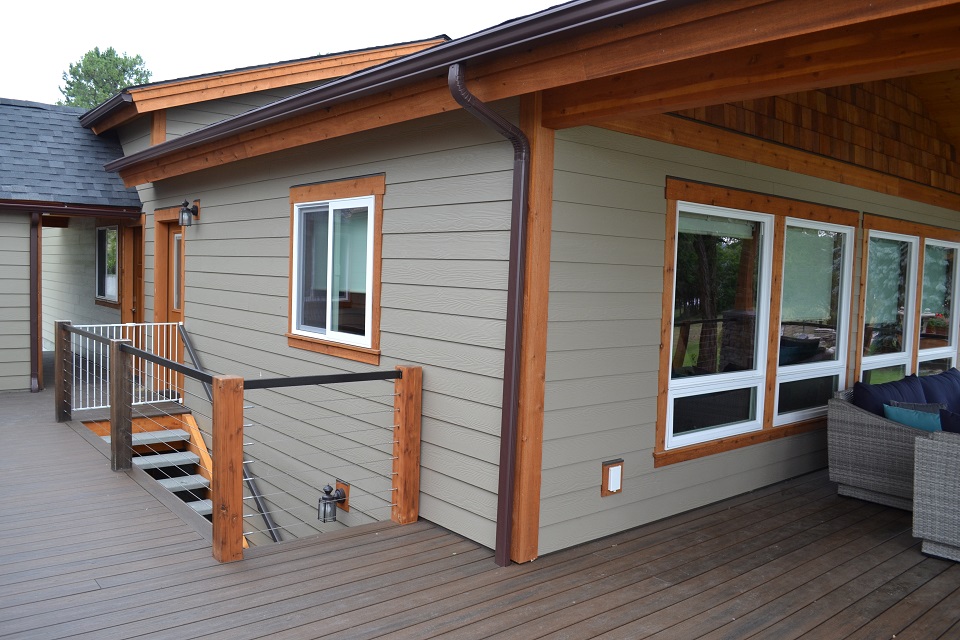 The owner works in commercial construction, where they use a lot of these exterior precast concrete stair treads. It is the first project we have used them, bracketing them to Alaskan Yellow Cedar Glulam beams. I really liked these and hope to use them again: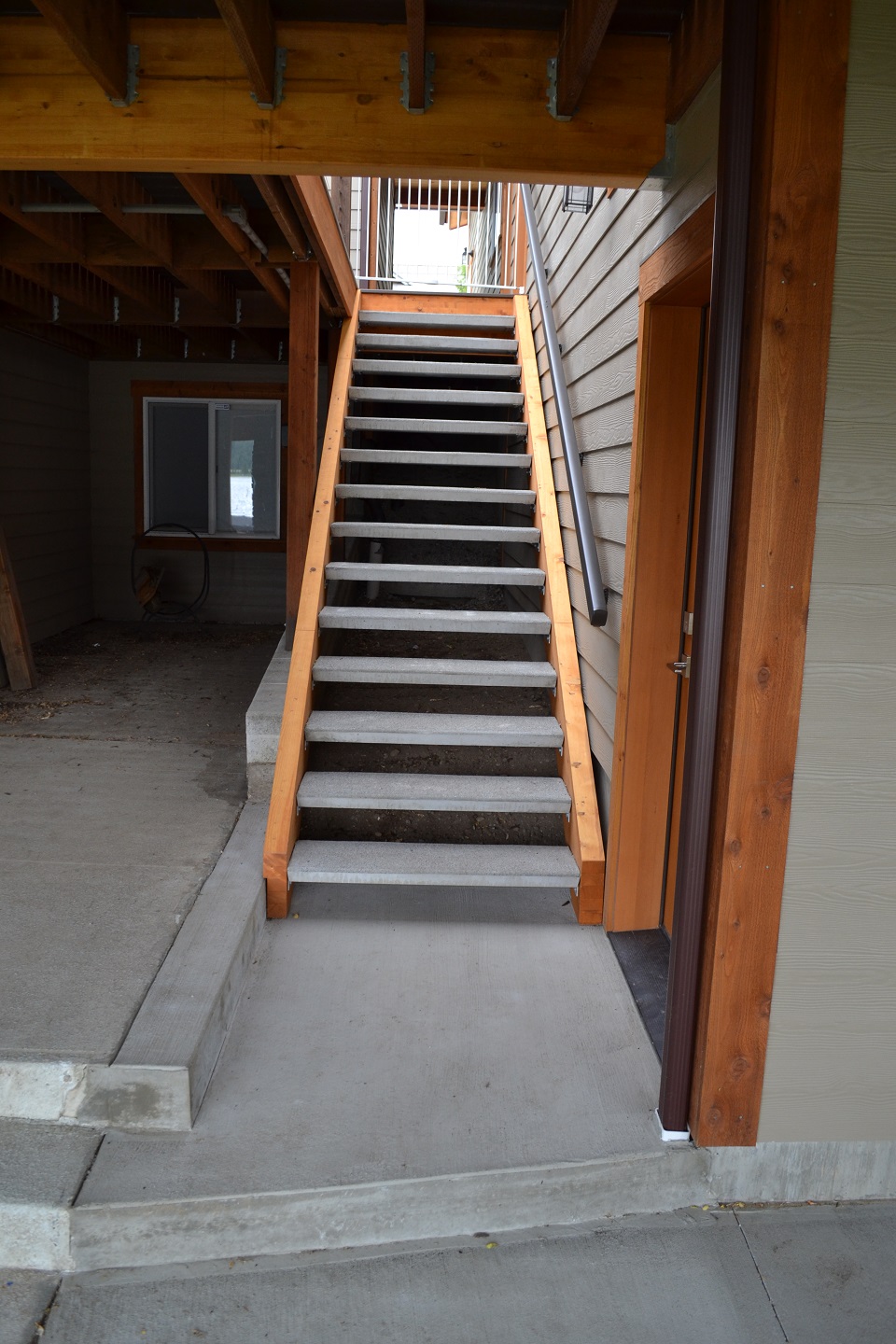 The goal was that the new building would match the old building in paints and stains and basic look: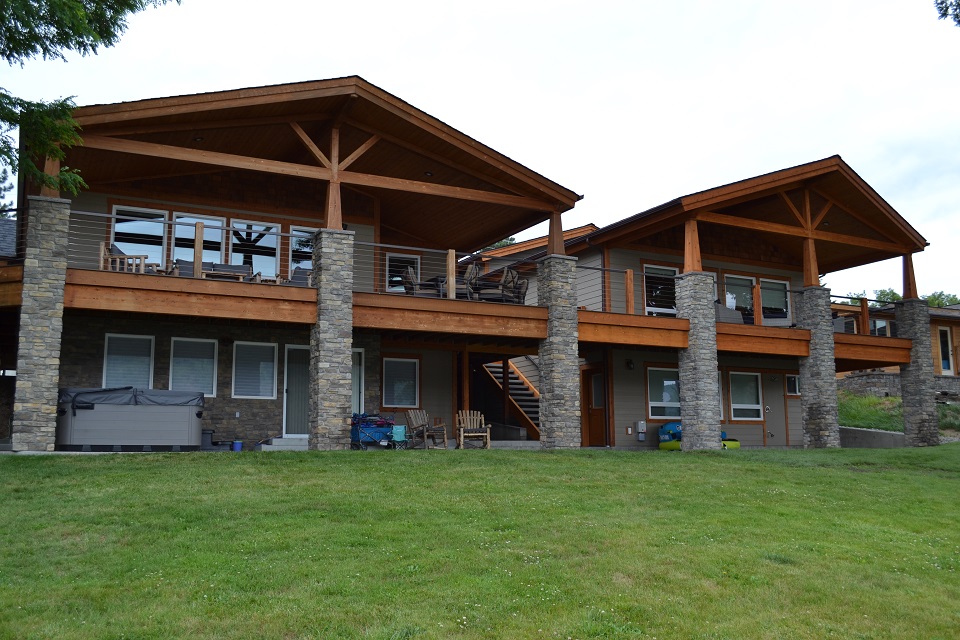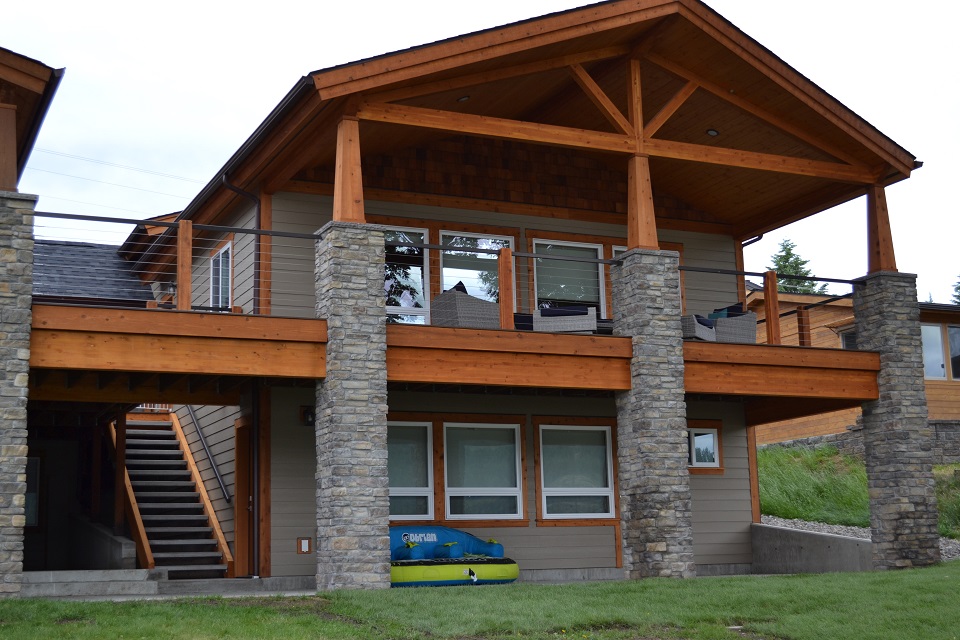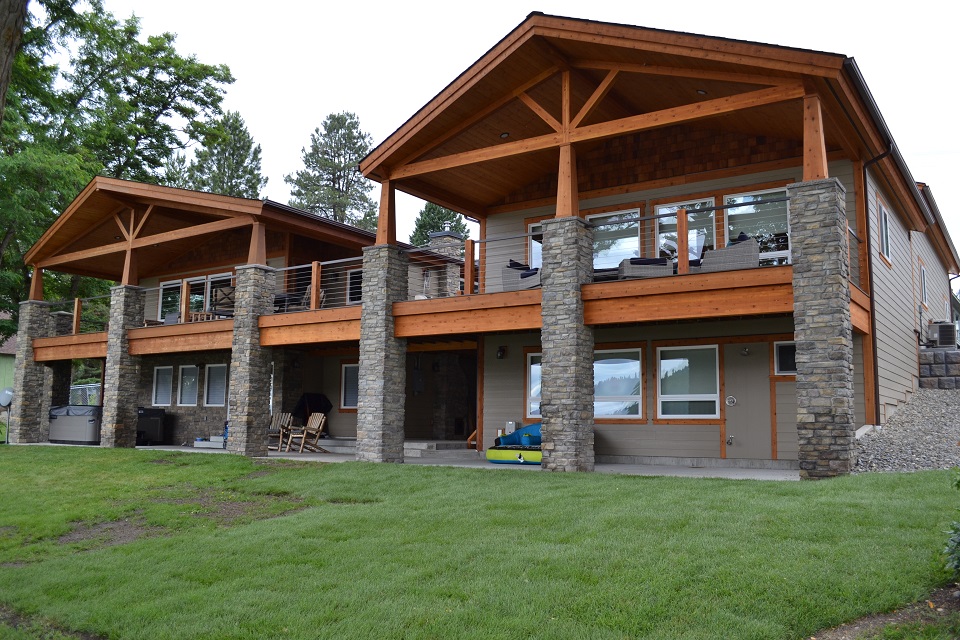 Carpeted interior stairs with hemlock rail and hemlock stair skirts: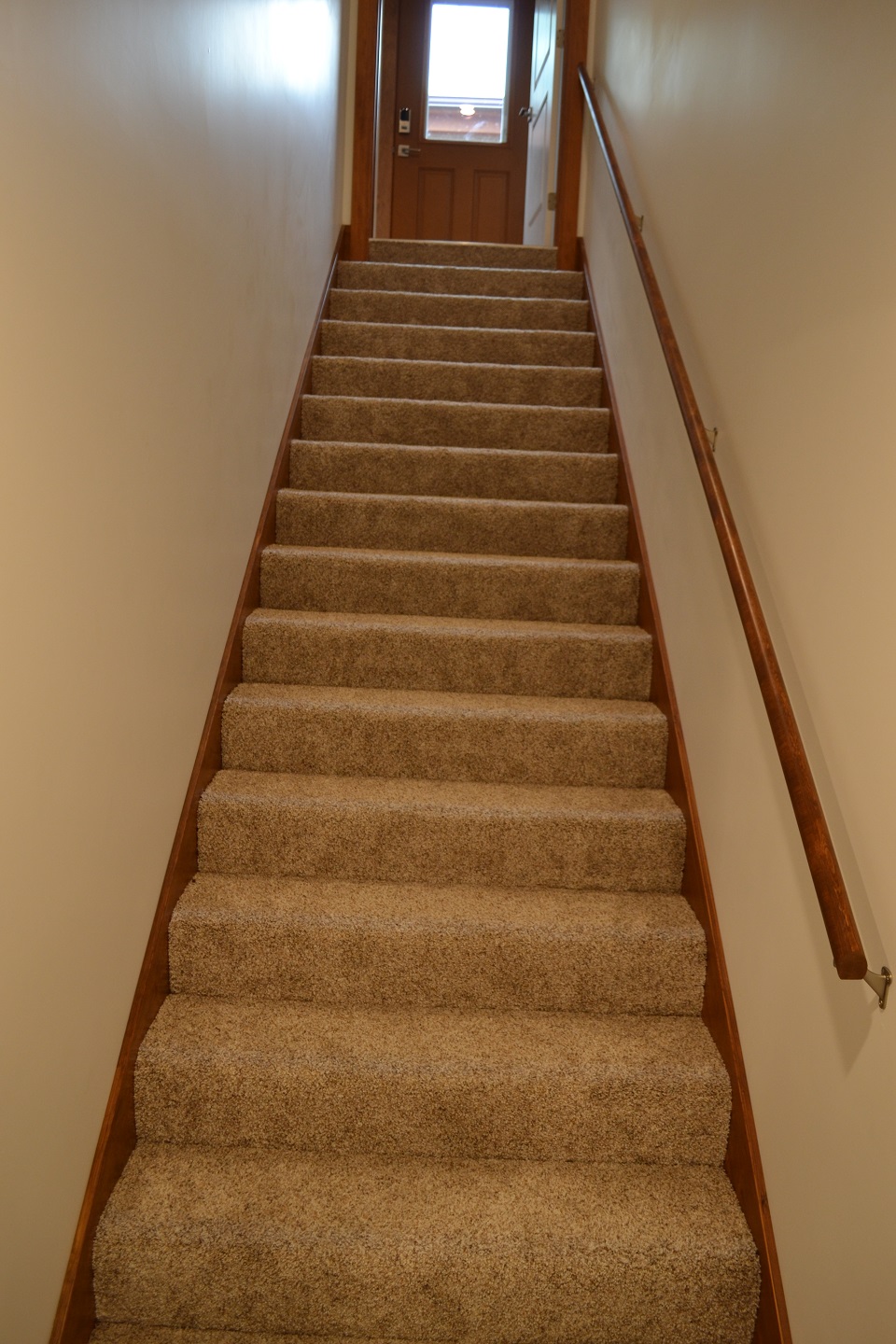 A kitchenette in the master suite. Quartz countertop, stainless, deep, bar sink, commercial beverage refrigerator: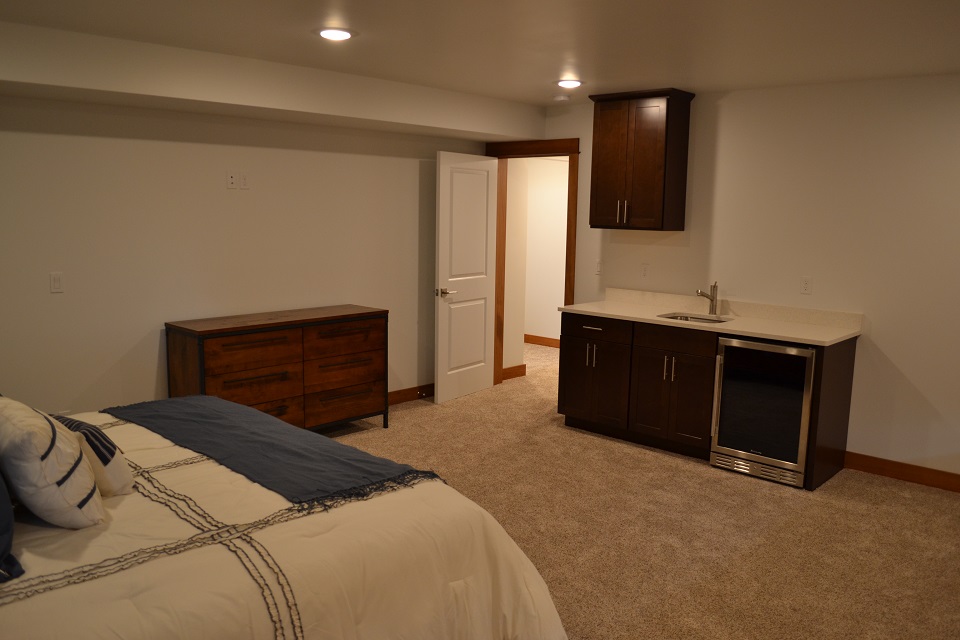 This room has a beautiful bank of windows looking out at the lawn and the river - to the left in the below photo: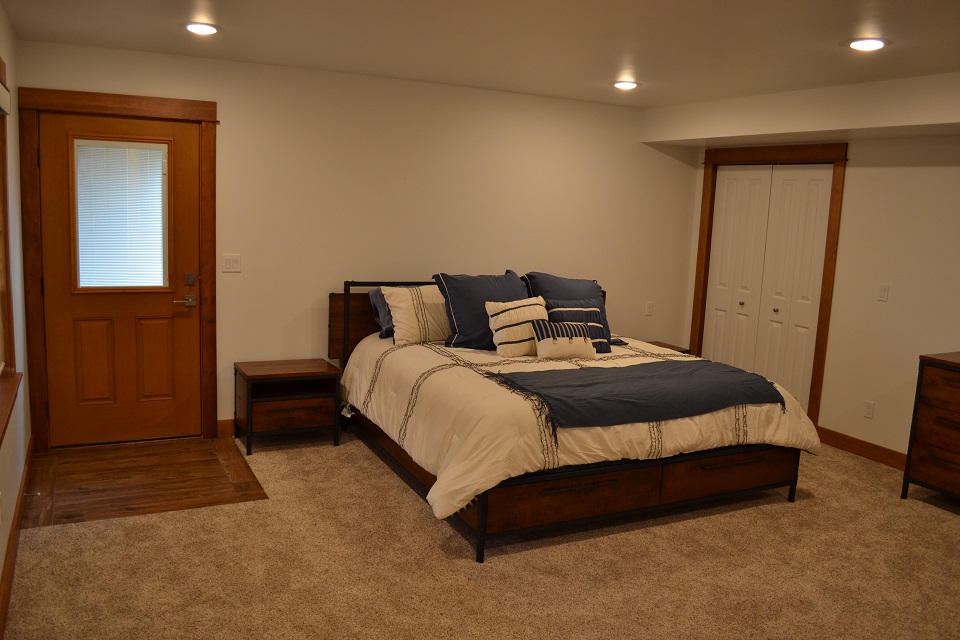 A cleanly styled bathroom. This master suite is in a walk-out basement. Quartz countertops. The tile on the floor and in the shower has a linen texture to it and is 12x24.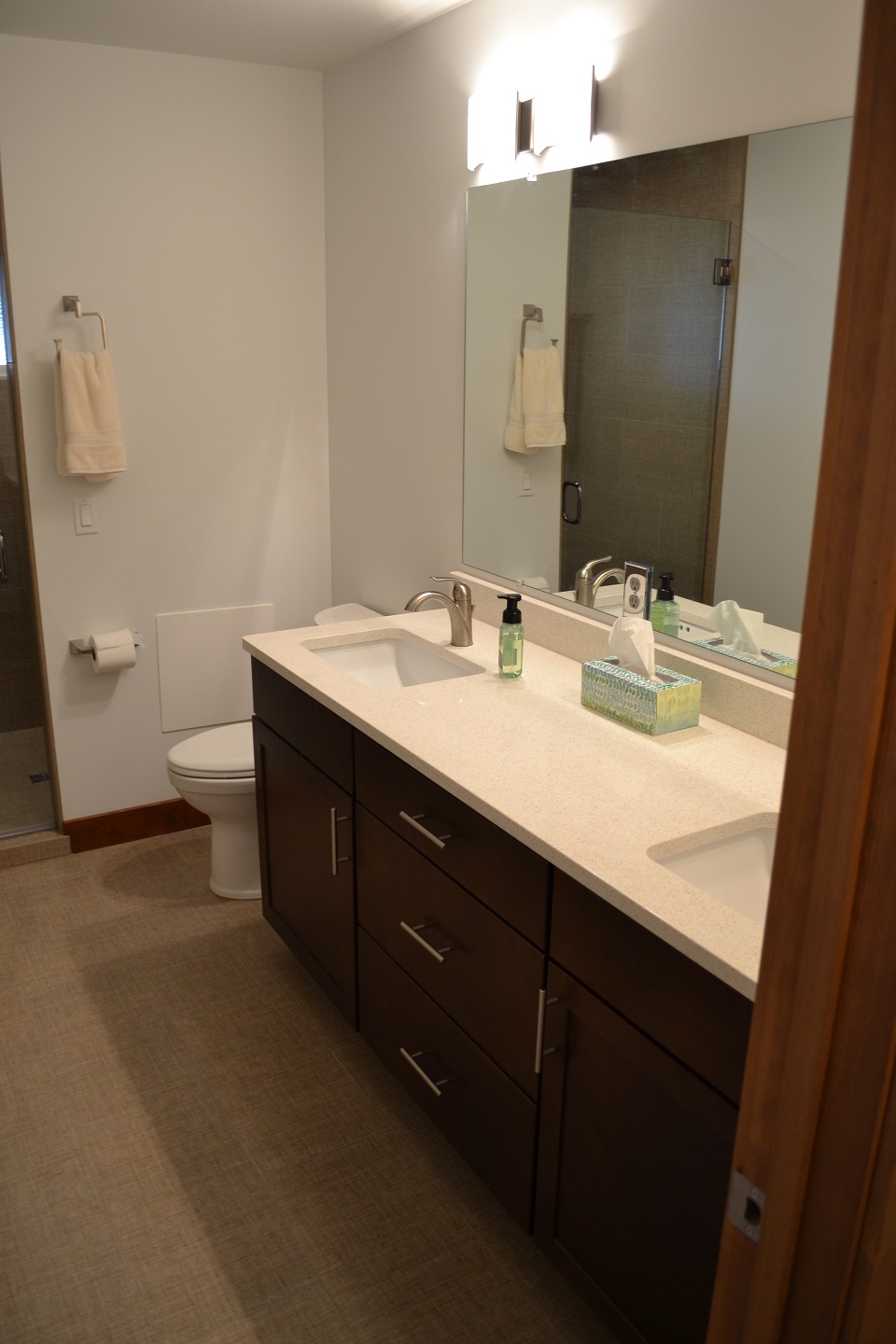 As usual we used the Kerdi waterproof shower system by Schluter Systems.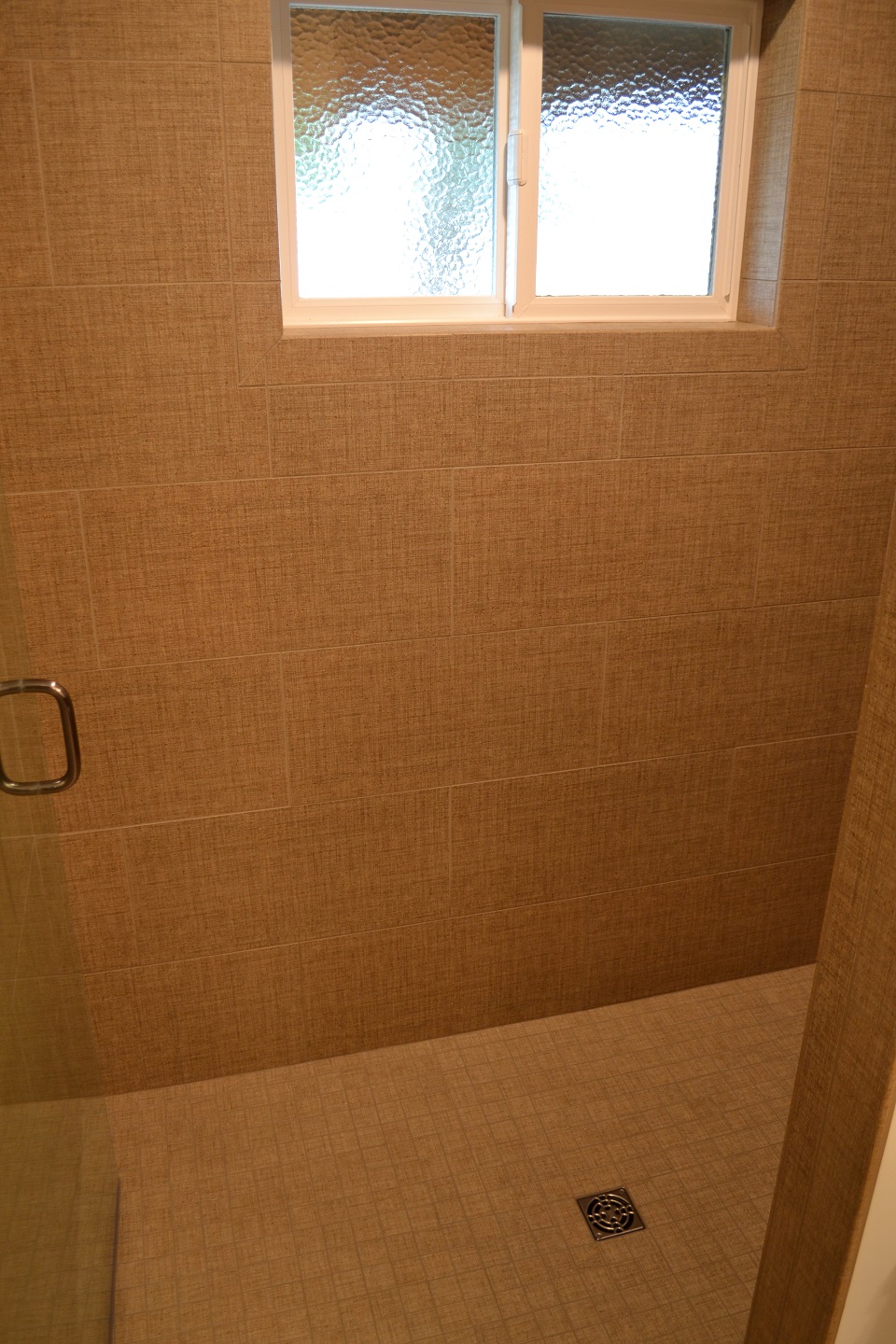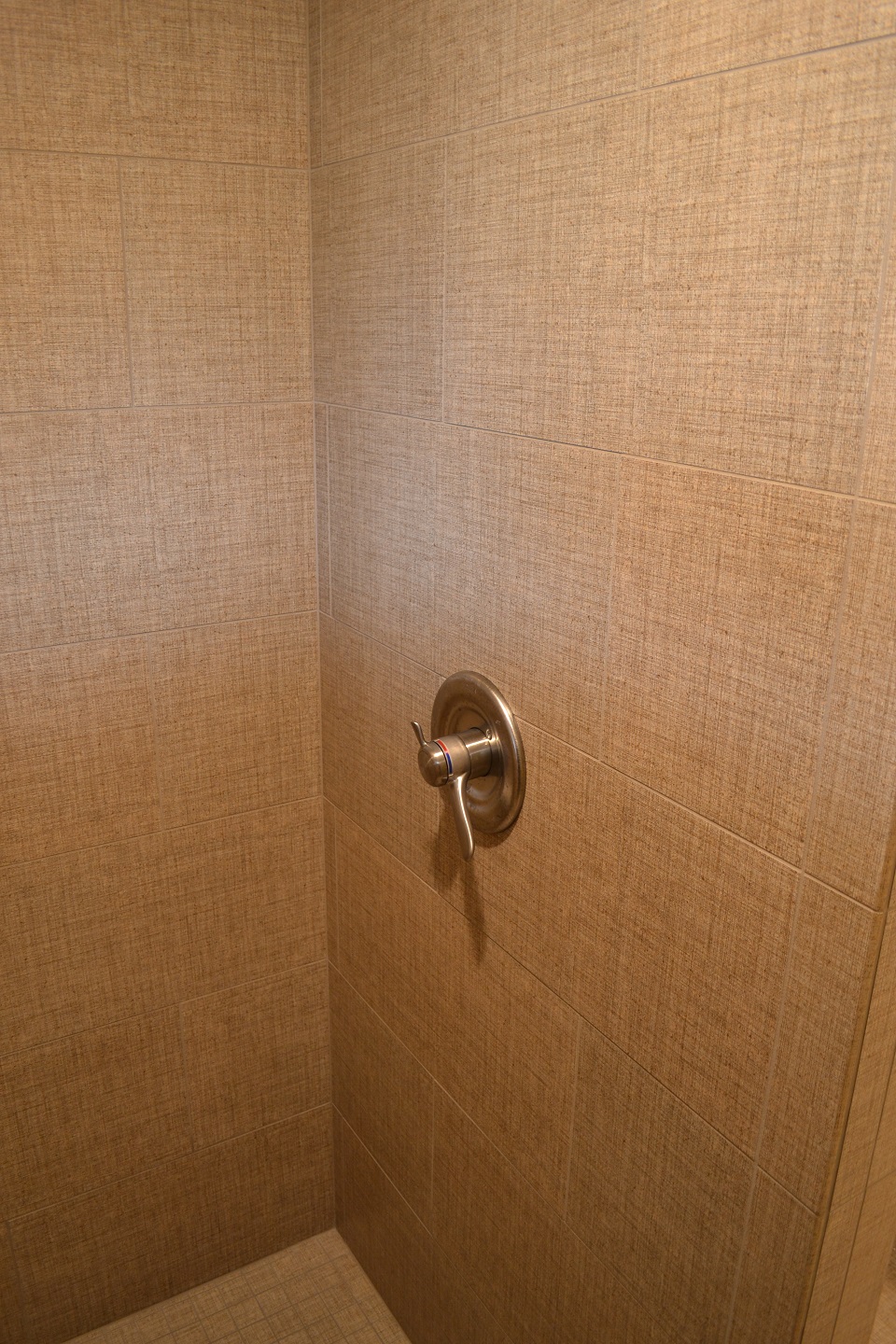 Please watch the following video for a thorough walk-through of this completed project: