Subscribe to our RSS feed to automatically receive new blog entries
We are just starting new constuction of a garage that will contain an 800 SQF guest apartment near Bonners Ferry. The first steps are to stake where the building will be located on the actual property and then do initial clearing, burn piles, road construction and then excavation of the foundation.
We decided to film some of the activities of the first two days so that you can see some of the steps involved. The homeowners helped locate the building's corners, and then our first task is to clear the site of brush, trees, roots and debris to make way for the actual excavation. Let's first look at a plan of one of the elevations of the building we are constructing. It is 28'x36', contains two levels, the bottom being a garage with 12' walls: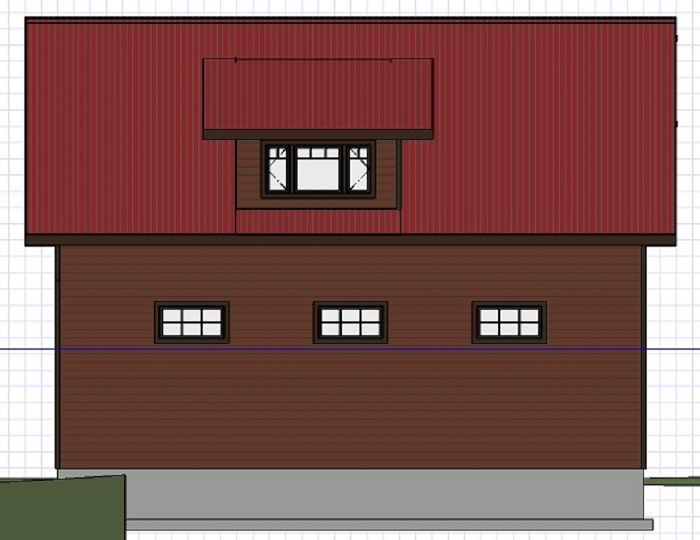 Here is video of our first two days, including a perspective from the boom cam on our excavator as we load the fire with tree debris.