Subscribe to our RSS feed to automatically receive new blog entries
We are into the new construction season since our winter was very mild. We will be very busy this year, and the first project on the schedule is a 40x80 shop that also features a 15x40 covered patio and contains an 800 SQF apartment.

The walls will be 16' tall in the shop bays, and the construction will be conventional 2x6 stick frame on 16" centers on a concrete stem wall on a concrete footer.

We are building this one in a field over 50 foot depth of clay and have opted for 20" wide footers to give us a big footprint for the foundation. We will excavate this foundation during a mild, already frost free mud season. Normally at this time of year, there would be some frozen ground, but not this year. However, the clay is so impermeable that the 10" of topsoil is saturated like a wet sponge. We are using a mini excavtor and a skidsteer for the excavation, and the first job is to review the plan and set an elevation for the finished building.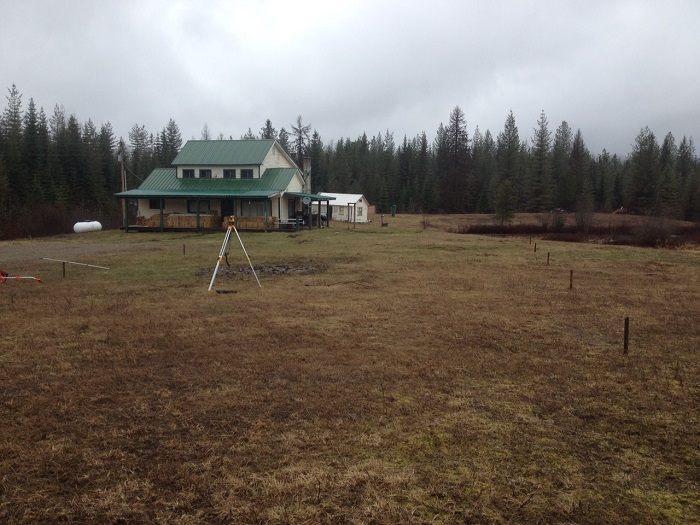 Even though it has been quite muddy, since there is a solid clay layer, our machines are only sinking less than a foot, and we have not had problems with our mobility: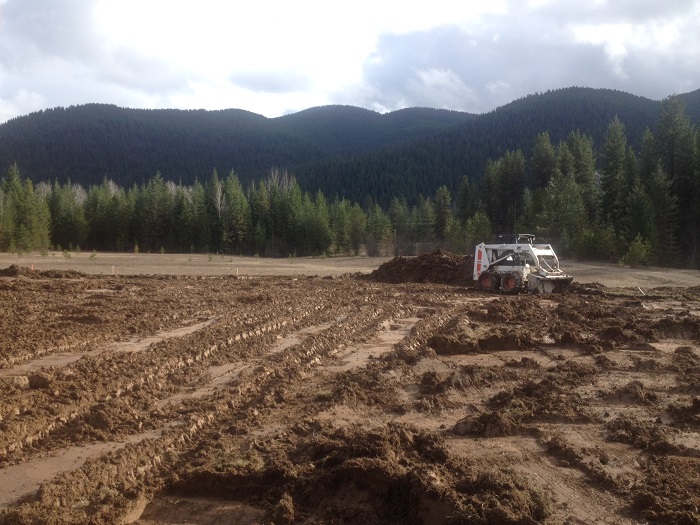 There is quite a bit of material to move, since the owner wants the surrounding grade lowered by 2' on the high side. We are careful to keep our topsoil preserved separately from below-grade soils so that at completion we can place the top soil back on top: